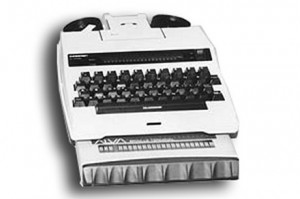 The Braillephone is a portable braille telephone device designed for people who are Deaf Blind. This device can be used like a telephone or for face-to-face communication between a person who is Deaf Blind and another person using a telecommunications device for the Deaf (TDD) or deaf relay service.
It's designed to enable those who are deaf blind to access most computer systems running Windows-based software and have an internet connection. This device features a 23-cell, 8-dot refreshable braille display shows computer characters and capitalization without losing spacing. It also has three status cells to monitor the location of the moveable braille windows when in computer mode, enabling the user to maintain screen perspective.
Other features include:
a 25,000-character memory
a full qwerty keyboard or as a braille keyboard
a 20-character visual display
a plug-in palm-sized vibrating data detector that indicates phone ringing
a padded nylon carrying case is included.
This assistive technology device uses an included rechargeable battery system. It weighs about 8 pounds and has a one year warranty against defects in parts and workmanship.