Podcast: Play in new window | Download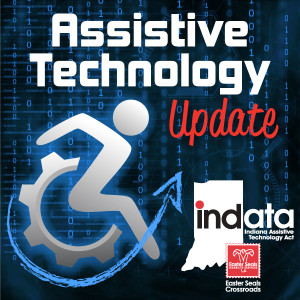 Your weekly dose of information that keeps you up to date on the latest developments in the field of technology designed to assist people with disabilities and special needs.
Show Notes:
Douglas Hagedorn, CEO & Founder, Tactalis (www.Tactalis.com)
Lyft Is Hiring a Lot of Deaf Drivers – CityLab http://buff.ly/YMQTG3
Blue Jeans Network Adds Key Features to Enhance Video Conferencing Accessibility to Customers With Disabilities http://buff.ly/YMOpaK
Why Blind People Make Great Network Engineers | Lifehacker Australia http://buff.ly/1vtlLs2
Stylus Options for iPad and iPhone Users: Easy Grip | ATMac http://buff.ly/YMwPU5
Cool Tools – Booq Boa Shift Backpack http://buff.ly/1vt9OTi
Note Taking Skills for 21st Century Students @coolcatteacher http://buff.ly/YMuc4X
App: Dyslexia Quest www.BridgingApps.org
——————————
Listen 24/7 at www.AssistiveTechnologyRadio.com
If you have an AT question, leave us a voice mail at: 317-721-7124 or email tech@eastersealscrossroads.org
Check out our web site: https://www.eastersealstech.com
Follow us on Twitter: @INDATAproject
Like us on Facebook: www.Facebook.com/INDATA
——-transcript follows ——
DOUGLAS HAGEDORN: Hi, this is Douglas Hagedorn, and I am the CEO and founder of Tactalis computers, inventor of the Tactalis origin tactile computer, and this is your assistive technology update.
WADE WINGLER: Hi, this is Wade Wingler with the INDATA Project at Easter Seals Crossroads in Indiana with your Assistive Technology Update, a weekly dose of information that keeps you up-to-date on the latest developments in the field of technology, designed to assist people with disabilities and special needs. Welcome to episode number 175 of assistive technology update. It's scheduled to be released on October 3 of 2014.
Today we're going to talk with Douglas Hagedorn, who is the CEO and founder of Tactalis, and interesting tablet based computer for folks were blind or visually impaired. Interesting story coming up about people who are deaf and who are working for the lift car transportation company. Bluejeans, telecommunications giant, is adding accessibility features to their products. An article on why blind people might make really great network engineers. Waterproof backpack. And some interesting information on helping students with disabilities do a better job of taking notes in class.
We hope you'll check out her website at www.eastersealstech.com, give us a call on our listener line at 317-721-7124, or shoot us a note on Twitter at INDATA Project.

>> Hi, my name is Jabrell, and I am deaf. [Inaudible] that can communicate with me. It's called Ashley [Inaudible].
WADE WINGLER: What you're hearing is an excerpt of a video. The person is someone who is deaf and they are using a device called I See What You Say, which is a wristwatch that will convert spoken language into text for somebody who is deaf. That's not even the reason I am reading this story. The interesting thing about this is that deaf person is a lift driver, which is one of the new apps that help people use individuals instead of taxicabs to get around in a way that's it less expensive, and some argue is more convenient. Apparently there are a lot of folks who are deaf or hard of hearing who are becoming rich drivers. It's an accessible way for them to have employment and they are using technology to make that happen. Is her story in here from the Atlantic and city lab.com that really breaks down this situation where people who are deaf have caused with big mustaches on them and are using all kinds of app based technology to drive people around. I really can't do this story just but I am going to stick a link in the show notes or you can watch the video where the driver in the street how he uses this technology. It talks about the situation where people who are deaf on the drivers. Check our show notes.
We live in a world where people are increasingly involved in webinars and video conferences. I find myself doing that at least a few times a week. One of the companies that does that, videoconferencing, is called blue jeans network. There one of the leaders and interoperable video collaboration services. Recently they announced that they are increasing the accessibility of their products for people with disabilities. One of the things that they point out is that blue jeans can be used for distance learning so for people who are struggling with transportation or to get to school or their meeting, just a videoconferencing on its own makes things more accessible. But and they also have added kind of the hook for people who need a sign language interpreter to be involved, they can do that. The system will allow them to invite an interpreter into the meeting to help facilitate the discussion. Also, they've made sure that their interface works with some of the main screen readers like voice over on iOS and OS 10, talkback on android, and even NVDA, the nonvisual desktop access for windows.
I'm going to pop a link in the show notes if you're interested in learning more about what bluejeans is doing and has done to make their platform or accessible. Click that link and you learn some more.
The headline from life hacker Australia reads, "Why blind people make great network engineers." This is an interesting article that talks about the fact that network engineers — it refers to them as the plumbers of the Internet — setting up and configuring network equipment such as routers, switches, that ensure data is carried swiftly and surely from one side of the world to the other. They talk about the fact that this is a particularly suitable job for people who are blind and use assistive technology. They go to the kind of data that's available to network engineers to make decisions and how is generally textbased and easily accessible with a screen reader or a refreshable braille panel. They also talk about their opinions on how people who are blind or visually impaired might be better suited to get a clear mental image of the network environment and the architecture and better understand it.
And they go through some talk about how current University in Australia has a popular program where people who are blind or visually impaired can go to the Cisco Academy and learn some network engineering. A little bit of opinion there and some interesting stuff, but I'll stick a link in the show notes and you can check out this article on why the folks at life hacker report the blind folks make great network engineers.
Ricky over at AT Mac.org has a really interesting article this week. It's called, "Stylus options for iPad and iPhone users." easy grip. She talks about the fact that most people are going to use their finger or the knuckle or something on an iPad or an iPhone to access it, but for people with some disabilities, that's is not a possibility. So she does a rundown here of a bunch of cool styli that provide a different physical access method. She breaks them down into three categories: one is called simple stylus variance, the next one is complex style variants including mouth and had pointers, and then some do-it-yourself options. As a letdown to this blog article, there's all kinds of different shapes and sizes. This one called ergo stylus which is a chubby stylus. Then as a whole bunch from ShapeDad that have different ends on them. Some have a golf ball for the end or a T handle, different sizes and shapes. There's one from RJ Cooper that allows you to — it's a T-shaped stylus that was drop onto your wrist. There are styli with adjustable lengths and even one that I think is very interesting called Caduceus Serpentine Stylus that gives you a 15 inch stretch of flexible material they can shape into whatever shape you want.
All kinds of interesting stuff here from Ricky over at AT Mac. I'm going to pop a link in the show notes and you should check out this article appeared because of using your finger on the iPhone or iPad or other tablet devices isn't possible for you, you need to check these out.
I was browsing the cool tools blog and found an interesting backpack. Most of the time people think a backpack is a backpack, but there's one listed called the Booq Boa Shift Backpack. A really looks like a standard backpack but to think about it that's really cool is it's very well-organized. But in its waterproof. I think that's really important if you are somebody who relies on a backpack all the time, especially if your backpack is hung on the back of your wheelchair and it rains or there is a thunderstorm. This is $150 backpack that will hold a 15 inch laptop, a bunch of books, and everything else that you need. I'm going to pop a link in the show notes over to cool tools because if you need a waterproof backpack on the back of your wheelchair, this one you should check out. It's called the Booq Boa Shift Backpack.
I like to keep an eye on a blog called Ed Tech solutions, teaching every student from there I was linked over to a blog post by a woman named Vicki Davis called, "Notetaking skills for 21st-century students." This was from the quartet teacher blog. Is an interesting approach to teaching students how to take notes in class. Face it, most of us have been told go to class and took notes, but nobody is really taught students how to do that and a very effective way. The thing that I like about Vicki's article as it has a lot of pictures, and she talks about different systems and different approaches for taking notes. For example, she talks about the Cornell system of notetaking, and then she also talks about visual notetaking. These are all very different ways of taking notes, not just text written down but a way that you can write down concepts and ideas and use different colors and draw lines to connect one to the other. She even includes a Ted talk by Rachel Smith who talks about how visual notetaking can be used in class. Is called drawing in class.
I love the fact that she takes several different approaches here and talks about different ways to do good old-fashioned analog notetaking on pen and paper with trends and markers in those kinds of things. And then it goes on to talking about making that more of a digital thing with mind mapping apps and other kinds of more digital ways of making that happen to
If you do with students in need some information on how to help them do a better job of making notes in a visual way, or if you are a student or you just need to take notes in meetings all the things, check out his blog post. Really great information on different ways of taking notes.
Each week, one of our partners tells us what's happening in the ever-changing world of apps, so here's an app worth mentioning.
>> This is Amy Barry with BridgingApps, and this is an app worth mentioning. Today's app is called Dyslexia Quest. Dyslexia Quest takes the reader on a journey, locating their skill levels and visual memory, phonological awareness, auditory and sequential memory, visual sequential memory, processing speed, and working memory in order to determine areas which may need additional intervention and build reading levels.
Students are asked to enter the name and age group. Upon entering the appropriate selection, the reader is taken on a journey to assess their knowledge work enter yeti Johnson to test your strengths and weaknesses in the way of the Dragon. This extremely user-friendly app has been used with special education students with reading disabilities, dyslexia, at risk students in reading, and section 504 dyslexia students.
BridgingApps highly recommends this app as a supplemental diagnostic tool for students struggling in reading. It is also easy to keep track of student results by emailing them to a personal file for sharing them with parents to this app can be used as an ongoing progress monitoring tool to assess areas of improvement in reading skills to this app should not be used in place of a full and individual evaluation. But it does provide helpful insight on unclear or convoluted information which may be difficult to understand if not explained by diagnostician or evaluation specialist.
The Dyslexia Quest is $1.99 at the iTunes Store. This app can be used on iOS devices. For more information on this app and others like it, visit BridgingApps.org.
WADE WINGLER: So I am always fascinated by how people who are blind or visually impaired get access to information are correct digits as a technology at the University level and I'm always thinking about how this textbook that I'm using translates over to people who are going to use it in alternate formats. I've been working with folks were blind or visually impaired with many years, so I kind of have an interest in braille and tactile graphics and all those kinds of things." I recently saw some information come across my inbox about a device called Tactalis. They really made me smile when I sighed because it made me realize that here is a device that I think is entering some of the questions that I've had over the years about how to portray information in a way that is tactile, that works for folks who are blind or visually impaired with more collocated information than just text.
I reached out to the folks at Tactalis and I have ended up on the phone and Skype here with Douglas Hagedorn who is the CEO and founder and inventor of this device. I'm excited to talk with him a little bit today about this cool thing and how I think it might be really important. Douglas, are you still there?
DOUGLAS HAGEDORN: I am. Thanks very much.
DOUGLAS HAGEDORN: Good. Thank you so much for taking time out of your day to talk with us. I am fascinated with what I think I understand about Tactalis. I'm excited to learn more about it and share it with my audience. Before we jump into the technical details, can you tell me just a little bit about yourself and why he became interested in this?
DOUGLAS HAGEDORN: I have a background in cartography, the science of making maps and atlases and things of that nature. I did a number of years of research in a lab in Canada that looks at different ways of creating maps and representations of the Europe for people who can't use traditional visual ink on paper products. So my interest in this and my background in this is academic and has transitioned over to the company that we have started. Personally, I don't actually have anyone in my close family or immediate circle who is blind. I came into this truly out of curiosity and interest in the science of technology. For you and I have a lot of close friends who are blind or visually impaired so it's kind of come full circle. Of really become us closer to the problem.
WADE WINGLER: To tell me a little bit about Tactalis. Describe it. What does it do? How does it work?
DOUGLAS HAGEDORN: What we've created is a computer system, a touchscreen display, and all-in-one PC that provides tactile output to use when they touch the screen. The idea is to create a system that lets you touch and feel physical representations of images and graphics without the lines being displayed as pixels of light on a screen.
WADE WINGLER: So if I were somebody who is blind or visually impaired, described to me the interface, what it looks like, how it feels. What we do the actual product.
DOUGLAS HAGEDORN: The interface itself is quite similar to a lot of touchscreen monitors and touchscreen display that you see an issue now. What we do is we take a standard LCD panel like what you would see in a touchscreen laptop and we embed underneath that our own proprietary hardware. It's an array of markets that we can turn on and off at any location. So anyone who is using a ring with a metal pet or a metal touch stylus with their hand can scan across the screen and use it just like you would a touchscreen tablet like an iPad or an android tablet. But when you arrive at a fun or a future, you actually feel the presence of the magnetic fields as a poor. It's a very unique feature. It's definitely one of those things that makes sense once you touch it yourself but it's more difficult to actually describe to someone.
So while you're using this, the system is actually tracking your hand. When you arrive at one of these points that enhanced by the magnetic field, it will actually tell you what it is that you found via a text-to-speech voice. For instance, if you're looking at a subway station or a transit station, you scan your finger across. When you arrive at each station, the system will announce City Hall station, University, first-rate. Then you can go on to the Siri-like interactions: when is the next train coming? What's the address? What's nearby? Make appointments here for Thursday.
WADE WINGLER: So that's fascinating. As I'm envisioning the use of the thing, I had my hand on the tablet device, I might be relying on speech output in general to navigate the device. Then as a messing around this ring gets pulled down so it feels kind of heavy as I'm encountering those objects. That's kind of cool. So is is simply a downward pull? Do you flip the magnets? Do you push a way to get different sensations? How discreet is in-your-face?
DOUGLAS HAGEDORN: It is just a downward pull. It does so quite unique. You do so have the pad of your finger totally uncovered so you can touch and feel textures. The resolution of the interface is not as small as you would expect for a full sheet of braille. We don't go that small. The interface that were working on right now are 16 by 9 resolution, which doesn't sound like a lot but is actually quite able to portray things like games of sudoku, transit maps, monthly calendars, those sorts of things. We find with the sensation that we have is we don't actually wanted a lot smaller than the tip of your finger so the resolution is roughly the size of the tip of the finger. And they are spaced roughly half a finger what a part pure
WADE WINGLER: So that makes more sense. You mentioned a subway stop." I'm envisioning a map where you have this line and the stops along the way you tell me what other kinds of information translate well to this format. Are talking textbooks or graphs or diagrams? What kind of information lends itself to this platform?
DOUGLAS HAGEDORN: Like I said, my background is in cartography so I've always come at this with the idea of creating different forms of maps. At the end of the day, what it really is is what I like to call spatially pretrade data. Anything that's assembled on an XY axis. That can be all sorts of diagrams. If you think of a graph that you create an Excel, something like a table, a periodic table, or a spreadsheet. Even things like chemical molecules, a timeline in a social studies class, those sorts of things. Maps and shopping malls are another good example.
WADE WINGLER: So that makes sense. To me a little bit about the software happening and the kind of operating system. What's the platform? What's the operating system? And to get from our get a general computer with the magnetic information and saw to its actually doing something on the screen, does it work with mainstream technology or is that proprietary?
DOUGLAS HAGEDORN: Right now we are building the platform off the Windows. We're trying to make it integrated very nicely with Windows 8 and Windows 9 upcoming, so things like the Metro UI start screen interface are the sorts of things that we can enhance with the magnetic output.
We wanted to make sure that the form factor itself, the hardware is a little bit heavier than you would want to take around in your pocket. It is nice and light ways he can put it in a briefcase or backpack. But we didn't necessarily want to go towards a mobile operating system at this point like android or iOS. So for us, we are basically saying we can provide the same sort of functionality that someone would find in a desktop or laptop computer but with this enhanced output so that you can actually access more than just text via text to speech. You can also access graphics and images and more diagrammatic representations.
WADE WINGLER: That makes a lot of sense. So I understand you are at a conference not too long ago and you had a visitor come by your booth, a visitor of import. Stevie Wonder stopped by to check out Tactalis. Tell me about his visit and what he had to stay.
DOUGLAS HAGEDORN: So we're very fortunate to debut our technology at CSON this year. The organizers thought it was a fantastic idea. So when Stevie Wonder appeared out of nowhere, we got a chance to spend 10 or 15 minutes talking with them as the crowd collapsed around them. We had brought down a demonstration unit that was largely just the tactile display. So it was great to get into a conversation of how this could be used in a bunch of different ways.
Some of the things that we talked about where if you are a traveling musician and you are in a different venue each night, how do you get a sense of where everything is set up on the stage? Or if you're one of the conference attendees, you're at a hotel or a new location as you travel, how do you find things like emergency exits? Or get from the hotel lobby to the venue that you're playing at? Even things like accessing music and video are things we chatted about. I think the smile gradually got bigger and bigger which was fantastic.
WADE WINGLER: That's cool. Douglas, what's the current state of Tactalis in terms of availability and cost and that kind of thing?
DOUGLAS HAGEDORN: Some are just getting into the market or crew looking to begin punching of our hardware devices in early 2015. So were still wrapping up some R&D things. As far as software development, were not necessarily going to the general consumer as quickly as might be expected. We'd like to see our technology and things like classrooms and public information display kiosks first. Because the other side of what we want to do of software is provided a really wide library of apps and resources. So it will take a little bit of time to build up those apps. So we are doing preorders for the hardware right away, so anyone who wants to make a purchase can go to our website and contact us. We'll make sure that that's taking care of.
But getting it into the wider population will take a little while longer. The reason that we are targeting schools and kiosks first is we can go into a little bit more custom content and self generated content. So if you think of a teacher working with a visually impaired student or your own experience, they do need something to replicate the content that you find in a standard print textbook. There's also nothing to replace something like a whiteboard or chalkboard we can just walk up and sketch a diagram of what you're talking about or add notes on-the-fly. So what we can do is provide these devices to students in a classroom just like you would find in the computer lab but also give the teacher something like a tablet so that they can sketch content and push it to those students just like they would draw on the wall.
WADE WINGLER: That's cool. So you said preorders are available now. What's the cost?
DOUGLAS HAGEDORN: So we're looking at a cost of around $2500 right now. Ideally, as we get more into the consumer device, will be dropping that down as we get into volume. We do realize that the more people that have this in their hand, the richer the content and software environment will be. I think that's where the company will be able to take off. We'll be pushing the hardware as cheap as possible. We would like it to be eventually comparable to what you would find in the mainstream.
WADE WINGLER: That makes a lot of sense. So tell me a story about somebody whose life has been impacted by this technology. Have begun to the point we been able to get this in front of somebody and really see a difference in their life?
DOUGLAS HAGEDORN: Yeah. We're just in the early stages of testing so we have worked with a couple of students so far. We're working with both the students and their teachers. Just being able to see the sorts of things that we can produce early on — so one of the things we tried was a chemical molecule. Something that you would normally have an image of or have to assemble like a more complicated 2-D diagram with the toys and connectors. The images we were able to create got absolutely the same arrangement information across in terms of where all of the atoms were in relation to each other, but we are also able to add a lot of extra additional information to make it really easy to connect a lot of very simple but kind of disparate concepts together very quickly.
WADE WINGLER: Excellent. I know a lot of the people in my audience are part of the nerd herd. And a lot of the folks in this audience are interested in new technology and get a set about the stuff. If I people who are listening today and they are interested in learning more and getting involved, are there any opportunities for things like beta testing a way to get more connected to what you're doing there?
DOUGLAS HAGEDORN: Absolutely. There are a couple of different channels that we are trying to push right now. Obviously the easiest thing is to go to our website which is Tactalis.com or even just contact us on Twitter @Tactalis. We are definitely looking for beta testers for sure. Anybody who wants to spend some time with the interface, give us their feedback or suggestions, I'm very much open to those. But we're also looking for people to help enrich the platform. So what I mean by that is people who are already developing software and content designed for people who are blind and visually impaired or people that want to get on board with that and help us attach our platform to other things. I love to be able to see someone who buys one of our devices be able to control something like the Nest thermostat or turn their security on at home or operate their stereo. So anyone who is involved in other technologies that people who are blind or visually impaired could use, we'd like to be the front end to that.
The example that I always give, and I think a lot of technologies that have been designed for people who are visually impaired have been challenged by this, it's kind of like a TV. You can have the best high-definition TV possible, but if no one is running cable to your house and no one is making content, and you really don't have anything. In a lot of ways, we have created the TV and we're looking to partner with people that are making the content and providing the distribution so that they can get it to the audience.
WADE WINGLER: I think that's the only way to do it. Build the channel, build the device and the content will come. That's awesome.
DOUGLAS HAGEDORN: You really can't do one on its own.
WADE WINGLER: Absently. The website one more time?
DOUGLAS HAGEDORN: Tactalis.com
WADE WINGLER: Douglas Hagedorn is the CEO and founder and inventor of the Tactalis interface and a great interview today. Douglas, think is much for being with us spirit speak to my pleasure and thank you to.
WADE WINGLER: Do you have a question about assistive technology? Do you have a suggestion for someone we should interview on Assistive Technology Update? Call our listener line at 317-721-7124. Looking for show notes from today's show? Head on over to EasterSealstech.com. Shoot us a note on Twitter @INDATAProject, or check us out on Facebook. That was your Assistance Technology Update. I'm Wade Wingler with the INDATA Project at Easter Seals Crossroads in Indiana.