Podcast: Play in new window | Download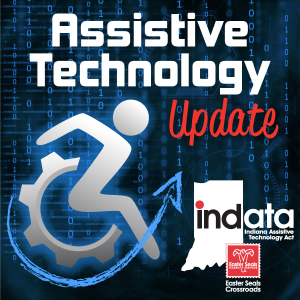 Your weekly dose of information that keeps you up to date on the latest developments in the field of technology designed to assist people with disabilities and special needs.
Show Notes: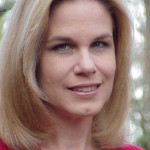 FIDO project – Dr Melody Jackson, Georgia Tech | melody@cc.gatech.edu | fido.gatech.edu
White House Marks Passage Of ABLE Act – Disability Scoop http://buff.ly/1AYf7yI
Wearable technology is redefining what it means to be disabled – Fortune http://buff.ly/199xTXW
A remarkable way for the visually impaired to sample the masterpieces – The Washington Post http://buff.ly/1z7WhiN
John Effinger's IOS AAC APPs Survey http://buff.ly/1yhleHe
App: ToDoNumber Matrix www.BridgingApps.org
——————————
Listen 24/7 at www.AssistiveTechnologyRadio.com
If you have an AT question, leave us a voice mail at: 317-721-7124 or email tech@eastersealscrossroads.org
Check out our web site: https://www.eastersealstech.com
Follow us on Twitter: @INDATAproject
Like us on Facebook: www.Facebook.com/INDATA
——-transcript follows ——
MELODY JACKSON: Hi, this is Dr. Melody Jackson, and I'm the director of the Animal Computer Interaction Lab at Georgia Tech, and this is your Assistive Technology Update.
WADE WINGLER: Hi, this is Wade Wingler with the INDATA Project at Easter Seals crossroads in Indiana with your Assistive Technology Update, a weekly dose of information that keeps you up-to-date on the latest developments in the field of technology designed to assist people with disabilities and special needs.

Welcome to episode number 194 of assistive technology update. It's scheduled to be released on February 13, that's Friday the 13th, of 2015. Today our interviews with Dr. Melody Jackson, director of the Fido project at Georgia Tech. We've got a couple of stories about art and wearable technology and an app review from BridgingApps.
We hope you'll check out our website at www.eastersealstech.com, shoot us a note on Twitter at INDATA Project, or call our listener line at 317-721-7124.
Very recently, Vice President Joe Biden hosted members of Congress and disability advocates in Washington DC at the Eisenhower executive office building. They had a party. They celebrated the passage of the able act, which is the achieving a better life experience act. The law was signed into being back in December by President Obama come and the basic idea is it allows special accounts where people with disabilities can put back up to $100,000 without jeopardizing their eligibility for Social Security and other kinds of government benefits. It's the preliminary part of this, and in fact Sarah Weer, who is president of the national Down syndrome Society, suspect that it will probably be 2017 before somebody can walk into a financial institution and actually open and able account. The states have some work to do with the Department of treasury to make the stuff happen before it's a reality. But we are thrilled that this is happening, that this is a step in the right direction come and I'm going to pop a link in the show notes over to disabilityscoop.com where you can learn more about vice presidential celebration and some more about the able act. It'll be there in our show notes.
I love it when the measurement attributes tension to our little corner of the tech world, the assistive technology corner. This week, fortune magazine has done just that. David Morris has written an article entitled, "Wearable technology is redefining what it means to be disabled." They have several photographs and a video or two here in the article, but he makes an interesting point right away that wearable technology for people with disabilities is not new. He talks about the advent of the white cane and how that's been around and very popular forerunner 100 years or so. He also talks about hearing aids. Then he goes on to talk about other kinds of technologies like anything called Soundhawk that's an in-ear device, but is not a hearing aid. It's designed to enhance people who are typical hearing and their ability to hear other kinds of things. He mentions the Lechal shoes that have GPS sort of navigation technology that is promising and people have been talking about. He also talks about the iWatch (Apple Watch) and how that's a possible wearable assistive technology.
It's not a super technical article, but it is sort of a pop culture kind of thing, and again I love it when mainstream press like Fortune magazine talks about our industry. It helps raise awareness and raise the bar for everybody. I'm going to pop a link in the show notes over to Fortune magazine and you can check more about this article on wearable technology for folks with disabilities.
Most of the time, if you went into an art museum and started touching the paintings, the guards would just plain drag you out of the place. But there is an interesting thing happening over in Madrid at the Museo del Prado. They are talking about an exhibit here where they take very famous paintings, things like the Mona Lisa, or The Parasol by Goya, or even a copy of Apollo in the Forge of Vulcan by Diego Velazquez. They are doing a process called Didu. An artist spends about 40 hours working on a painting come adding layers, adding these clear leaders to add volume and texture and kind of create a relief version of the painting to the people who are blind or visually impaired can put their hands on this artwork and get a tactile feel for what the painting is like. They also include braille labels for the painting and also some audio description to help people who are blind better understand the technique and what those tactile experiences are representing. They even have blindfolds and masks for sighted visitors that will allow people who are cited to experience the painting without their vision. It's interesting. It's been a story from the Washington Post. I'm going to pop a link over to the show notes and you can read about this museum where you are not banned from touching the oil painting, you are encouraged to do so. Check our show notes.
Are you interested in AAC or augmentative and alternative communication, and are you interested in those AAC apps that run on iOS, the iPhone operating system on your iPhone or iPad or those kinds of devices? If you are, our friend John Effinger over at the Missouri assistive technology act project is doing an online survey. He has narrowed down a list of over 500 apps for augmentative communication, down to 36 of them. He is asking questions of people who have used or tried those apps before. John says that his survey will take less than 10 minutes to complete and allows you to answer questions about whether or not you've used the app and whether or not you think it's good based on your experience. We are going to put a link in the Jonathan you're trying to help John get some people to answer the survey because he's going to make the results of the information available and better the whole AugCom community for all of us. I'm going to pop a link in the show notes over to this 10 minute survey from John come and if you go and click on those links and share your experiences about your AugCom iOS app experience, I know John would be very grateful to hear that. Check our show notes. I'll have a link.
Each week, one of our partners totaled happening in the ever-changing world of apps, so here's an app worth mentioning.
AMY BARRY: Hi everyone, this is Amy Barry with BridgingApps, and this is an app worth mentioning. Today's app is called ToDoNumber Matrix, and it's a fun, engaging math app for practicing math skills such as number sense, addition, subtraction, multiplication and division. The app includes games using matrices for practicing these skills. The matrices also provide practice of visual perceptual skills such as visual discrimination, and special skills. These visual perceptual skills are important for reading and other academic skills as well as math.
The developer, Locomotive Labs, prides itself in creating apps with features that make their games playable for students with working memory or visual processing issues, language delays, or have underdeveloped fine motor skills. We appreciate how serious Locomotive Labs is about each and every detail of accessibility. The app has terrific graphics and is very engaging. The interface is simple and intuitive. When we used the app with children, they are able to immediately begin playing the app without needing any instruction, and reading skills are not required.
The app is organized into six different categories, and each category has a variety of levels. The categories are numbers, logic, shapes, addition and subtraction, multiplication, and fractions. The app allows for tracking of progress for a single child. There are eight language choices included in the app, and you can also title the background music on and off.
ToDoNumber Matrix can be used with children between the ages of three and 11 years of age. We have used the app with children with speech delays, learning differences, and autism between the ages of five and 11. All of the children immediately enjoyed the app, and they all played multiple levels without any redirection needed and see the app as a game rather than work. We also used the app at higher levels to work on receptive language. We walked through levels with them using verbal directions to work on following simple as well as complex commands.
ToDoNumber Matrix is available at the iTunes Store for $1.99. A requires iOS 7.0 or later, and it's compatible with the iPhone, iPad, and iPod touch. For more information on this app and others like it, visit BridgingApps.org.
WADE WINGLER: Okay come here ago. Wait for it, listen.
[Typing]
What you just heard there was how long it takes to put a review in iTunes and click a five-star rating for our show. I'm pandering, guys. I'm sorry. They really does help. If you go to iTunes and find Assistive Technology Update and say something good about us or click a star, it up so that people find us. It raises our rating up in the listing on iTunes and helps people learn more about assistive technology. We don't ask often, but please take a minute, go to iTunes, find is there and say couple of good things about our show and help share the word about assistive technology. You know you want to. All the cool kids are doing it.
So I listen to a lot of public radio come and just a few weeks ago, I was hearing a story on NPR as I was driving to or from work. It was about service animals and technology and Georgia Tech, and I obviously paid a whole lot of attention when I heard those kinds of titles. I learned that there is a thing called the Fido Project. Dr. Melody Jackson, who is the director of the Animal Computer Interaction Lab at Georgia Tech, is all about this Fido Project and service animals and technology. I had to reach out and had to try to get her on the show. She is with us today. Dr. Jackson, thank you for being here today.
MELODY JACKSON: Thank you for inviting me, Wade.
WADE WINGLER: Melody, tell me a little bit about Fido. What does Fido stand for and how does it come about and what is it?
MELODY JACKSON: Fido stands for Facilitating Interactions for Dogs with Occupations. That's a mouthful. What that means is we are interested in using technology to improve communication between assistance dogs and their handlers. The way this came about is my involvement with Canine Companions for Independence, which is the oldest and largest provider of service dogs in the United States, I had been a puppy raiser for them for 20 years since 1995. So I've been very interested in us and started helping people with disabilities. It just happens that I sure lab with one of the fathers of the wearable computing field, Dr. Thad Starner. We've shared a lab since 2006. We finally were catalyzed by another research scientist, Clint Ziegler, who is working with him from Industrial Design, and the three of us kind of came up with the idea of let's put wearable technology on dogs. What do we do that? Once we started thinking about it, the ideas just exploded.
WADE WINGLER: I'm sitting here smiling and I'm sure that every dog lover in my audience, especially those who work with service animals are thinking, heck yeah a dog needs wearable technology. It's a fabulous idea. How does it work? What can technology do for assistance animals?
MELODY JACKSON: Let me tell you a story that sort of sets the context. I have a colleague who is blind, and he also has a guide dog, and they were walking between classes on campus one day. Very familiar route. He knew exactly where he was going. And all his dogs stopped. As most of you know, a guide dog will stop when there is something in the past. He said Hey, buddy, we are on the sidewalk. There shouldn't be anything on the path. He asked him to go forward and the dog sat down and said no. We can't go forward. McCulloch pulled out his collapsible cane and he was feeling around come and he did not find anything in their path. Finally he said all right, he's just being a dog, because even though these incredibly trained dogs are so obedient come every once in a while they are just being dogs. He gave him a little correction. He said let's go, let's go. The dog said, well, all right, and they both stepped into wet cement.
WADE WINGLER: Oh, wow.
MELODY JACKSON: So the dog knew that there was something wrong with the sidewalk. He had no way to tell his partner that they needed to go around this thing that you can't feel with your cane. If you have had a Fido vest come he would've been able to reach around, activations on his guide dog harness, and send a message to the Bluetooth ear but that he always wears thing we need to go around something.
WADE WINGLER: That's fascinating. Are we talking primarily about service animals for people who are blind or visually impaired? Are there other kinds of disabilities, as I'm starting to to wrap my brain around how this works, or even nondisability application for this?
MELODY JACKSON: Absolutely. The more we think about it, the more we find incredibly important applications for this. For example, medical alert dogs typically — let's say we have a medical alert dog assisting someone with epilepsy. Typically what they do is they will sense long before the person knows they are about to have us feature, the dog will sense it. But I will push the person up against the wall so that they don't fall down. Maybe they'll slide down the wall instead of falling down when they start to become unconscious during the seizure. Once they are in the full seizure, the dogs are trained to let the person's face to try to rows them. That's all phenomenal. It's great. They can keep someone from getting hurt and possibly alert others that something is going on. But what if that docket reach around on a service dog vest and activate a sensor that were called 911? Or text the family member that we are at the coffee shop on X street and Y street and she's having a seizure? The dog could literally summon help.
WADE WINGLER: Not getting questions boiling up in my head here. So we are describing a situation where — and we can talk about the hardware and software and some of the technology here – we are talking about a dog wearing a vest. Tell me about the hardware and software and sensors. I'm starting to take a picture in my mind but lead a little bit more on that.
MELODY JACKSON: Georgia Tech is known for our technology. Of course I have all kinds of resources for great engineering. What we've done is we've brought in a professional dog trainer, and with my background we have chosen sensors that are based on the natural abilities of dogs. What can dogs do right out of the womb essentially? They can tug on things. They contact things with their noses. They can bite things. They can hold things. So we have based sensors on those abilities. We have a tug sensor which has electronics in it that detect when that center has been stretched. That allows us to know that the dog has tugged on it. We have sensors that are based on biting where we have a force sensitive resistor inside of that that, when you put force on it, it knows how much force you put in there. We have what's called a proximity sensor which is just like that paper towel dispenser in the bathroom when you wave your hand over it, hopefully it's spits out paper towel. We had that very same sensor that the dogs can touch with their noses. Interestingly, the dogs found out all by themselves that they didn't have to touch it, that they just had to wave their nose over it. So the doctor brilliant and they figured that out. So we have a lot of different sensors based on a lot of different types of things that dogs can naturally do. It doesn't take a whole lot of training.
These are all hooked up to a very small microprocessor that is put on the top of the first in a waterproof case to make sure if it rained out or the dog Is to jump in the lake, which did happen, that it doesn't ruin the sensor. It's all very simple, pretty much off-the-shelf components. We've designed some of the circuit boards, but it's all very technology. Sometimes it might have a speaker in it that the dog needs to say something to people, or you will have Bluetooth and it to pair with the user cell phone. So the example I just gave you of calling 911, that's how that would help them. The Bluetooth on the vest would pair with the user cell phone and just called 911.
WADE WINGLER: Now you've summoned an image from a children's movie. I have little kids in the house and watched the movie Up not too long ago. Have you seen it?
MELODY JACKSON: I love that movie.
WADE WINGLER: For my listeners who might not have seen it, there are dogs in there who have these things on them that give them voices. That's what I'm imagining. How far off MI?
MELODY JACKSON: You are pretty much on target. We do have vest that allow the dock to speak.
WADE WINGLER: So what do they say?
MELODY JACKSON: Here's another story. This is a field assistant that we have right now. I have a colleague at Canine Companions for Independence who is also a service dog partner. She has her own service dog. She uses a wheelchair but she also has a condition called dystonia which means you can speak very loudly. But she is very active, and she takes her doctor the dog park all the time. One day they were at the dog park and she was out there in her manual wheelchair and her dog was having a great time. It was time to go so she called him, and she realized that her wheelchair was stuck. Of course her dog will bark on command to notify people, but they were at a dog park. So a dog barking at a dog park is not going to attract anybody's attention. She was stuck there for hours because she couldn't move her Wiltshire before somebody realized that she needed help, because you cannot call for help.
So we created a vest that has a tug sensor on it and a speaker on the back that come when the doc touch it, it says excuse me, my owner needs your attention, follow me. She trained the dog to go up to a person come any person that is standing there, and activate the sensor until the person understands and comes with them. What happens as the people look, and after they get over the shock of the dog talking to them, they realized that the stock is telling me that this person needs help, and I'll go and help her.
We do have dogs that talk, very similar to the movie Up.
WADE WINGLER: That's great. Of course your story there made me think of Lassie. Billy needs help.
MELODY JACKSON: We have one vest that says squirrel. Because people said can he say squirrel? Yes, he can.
WADE WINGLER: That's great. The learning curve for the dog. Obviously you've talked about the fact that you've done natural actions, bites and pulls and things that dogs do anyway. How long does it take for a dog to learn, and this is something that you can do with an existing service animal, a service animal that has been trained already and you can at this on, or does the technology need to be built into their training?
MELODY JACKSON: That is a very intuitive question because that's important. We had the same question. With my fairly extensive experience with service dogs, I know that at least our dogs, the Canine Companions dogs, are trained with a precision retrieve, a precision tug essentially because they tied off socks, they might pull open doors, they might open a dishwasher. So the dogs that we were working with actually come with these training abilities already. But we also worked with some dogs that were not arty trying to do that to see how long it would take. The longest it took — and this was surprising to us even because we thought it might take weeks. The longest time it took to train the first sensor with any of these dogs was 27 minutes.
WADE WINGLER: Wow.
MELODY JACKSON: The fastest time for learning a sensor was 27 seconds. That was for a dog that already had a precision retrieve. We just said here it is, retrieve that. Boom, he had it. We were somewhat astonished with how easily these dogs picked up these sensor activations, because it is based on natural dog interactions. Once they understand what the interaction is and they know that it's on their body somewhere, which is unusual. Dogs don't usually play with things that are on their bodies. So that's the main thing. We had to show them where it is. But the dogs are brilliant. They categorically have learned them, have learned how to do this.
WADE WINGLER: That's fascinating. I love the fact that you are exporting the dog's natural behavior in a way that works and minimizes the training. That's amazing.
MELODY JACKSON: Exactly.
WADE WINGLER: If somebody wants to buy this right now – this is a trick question – tell me about the availability and where you are in the process of research and product development and things like that.
MELODY JACKSON: We are indeed in the very initial research stages. This project is funded by the National Science Foundation right now, and we've also just received funding from DARPA which is the military research organization. We are only in our second year of our research, and we have funding for two more years. We are hoping to get more funding as well. But we are in the initial research stages. We do hope that this might be commercialized both within the end of our next two years. We are hoping that this will be on the market and the not too distant future.
WADE WINGLER: The fact that you're doing research tells me that you're doing a lot of forward thinking. In addition to the kinds of activities and sensors that you have talked about so far, are there other things do you have in mind for the future? What's the crystal ball look like?
MELODY JACKSON: At the great question. As I said, as we play with this more and more, we have found so many applications. For example, one of the things that we are working with right now is a hearing dog application. The way that hearing dogs work right now is that they'll hear a noise in the environment such as a doorbell ringing or the baby crying or the sound of the owner's name being called, and the dog will alert by nudging the person and then leading to the source of the sound. But what if that sound that the dog is hearing is a tornado siren? How does the dog respond to that? They cannot lead you to the source of the sound. But that's extremely important information that that person is to have. What if the dog could discriminate between six, seven, eight different sounds and activate different centers on their best to say that was a doorbell, that was the baby, that was a tornado siren. And then it would go to the user cell phone or their headmounted display or maybe their television that would let the user know exactly what was happening there and they could make it much better decision about how to respond.
We have so many other scenarios. Discrimination task is what we call it where the dog is telling you I've heard one of the set of things that you are interested in. It applies to military dogs and police dogs come and we are working with the Georgia Tech police K-9 squad. I didn't know this, but most universities have a bomb sniffing dog squad on campus. It said that we had to have that but we are really glad that we do. They said that it would be really important information to know what that dog has just smelled. They know the difference between something called TATP which is extremely volatile, and if you bump it, it could explode, or something very stable like C4. The doctors know the difference. That same hearing dog type vests could be used for a military or police dog to tell their handler I just smelled something dangerous, everybody needs to get back and let the bomb squad know that this is very volatile and scary.
One more application is search and rescue. We had a young man on the autism spectrum that lost in the North Georgia Mountains a few months ago. The way a search and rescue dog works is they'll find their target, if they are lucky and do their job right. They find their target, but then they've got to go find their handler because they handler – humans are always much smaller and slower than dogs. The handler can't keep up with the dog because they are running 90 miles an hour. Every time the dogs would get near to this young man who was lost in amounts come he would run. By the time the dog had found his handler and try to re-find the person, he was not there anymore. What if the dog could find the person, reached around and activate a sensor that would yield locate and sent his exact GPS coordinates to his handler, to the medical team standing by, to the frantic parents, to the police come all at the same time so everyone can converge on the location and then the dog stays with the person. So that if that person is moving, they know where the dog is and can find them and track them. It could save hours and hours and possibly be lifesaving.
WADE WINGLER: I hadn't even thought about the geolocation as part of that. That's part of wearable so that makes a ton of sense. Melody, I feel like we could talk about that all afternoon. Your passion is obvious and I'm excited about what you're doing, but we are about out of time. If folks want to reach out to you and learn more, what would you recommend?
MELODY JACKSON: I have an email address. It's melody@cc.gatch.edu. I would welcome to hear from assistance dog trainers, people who are partners of this is in stocks, therapists, anybody who is interested in this, to give us their ideas and their feedback.
WADE WINGLER: Is there a website?
MELODY JACKSON: There is a website. Fido.gatech.edu. That will have our latest update on our technology, some of the papers of your published, and information on our team.
WADE WINGLER: Dr. Melody Jackson is the director of Animal Computer Interaction Lab at Georgia Tech and has been our guest today. Melody, thank you so much for being with us.
MELODY JACKSON: It was my pleasure. We appreciate you and your interest.
WADE WINGLER: Do you have a question about assistive technology? Do you have a suggestion for someone we should interview on Assistive Technology Update? Call our listener line at 317-721-7124. Looking for show notes from today's show? Head on over to EasterSealstech.com. Shoot us a note on Twitter @INDATAProject, or check us out on Facebook. That was your Assistance Technology Update. I'm Wade Wingler with the INDATA Project at Easter Seals Crossroads in Indiana.