Looking for a unique product to help your student or child relax?  The Cozy Canoe by Fun and Function is ideal for individuals with autism and more, who seek deep pressure for relaxation.  The Cozy Canoe is inflatable, so users are able to adjust it to the right amount of pressure for each individual.
To get started with the Cozy Canoe, Fun and Function recommends inflating with a high volume pump, not a needle pump.  They recommend purchasing the Magic Air Electric Inflator/Deflator (sold separately) for best results.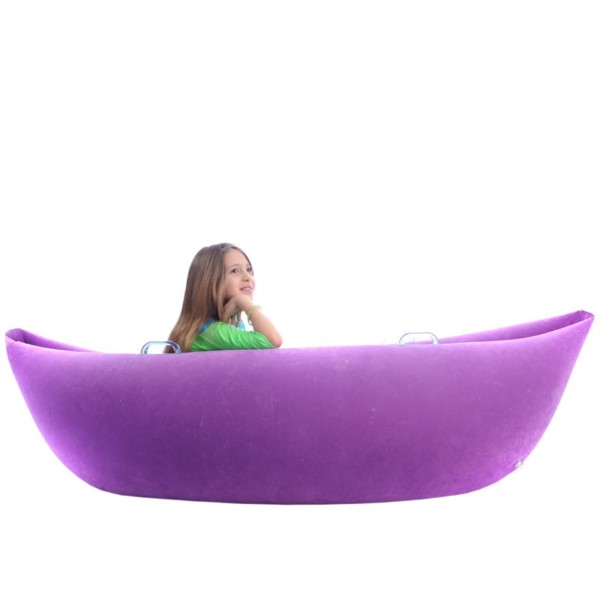 Suggested Ideas for Use:
The description of the Cozy Canoe includes some ways to use the product:
Climb in and out of the canoe to work on motor skills.
Rock inside the canoe for a wild ride on a pretend wave while challenging balance reactions.
Turn it upside down and create a fort.
Or just use it as a fun, cozy spot to read!
Features of the Cozy Canoe:
Provides deep pressure, motor skills planning, and comfort while sitting, reading, or socializing
Available in two sizes, Regular and Large:

Regular: 70″L x 31.5″W x 19″H

Holds up to 150 pounds and max height of 5'3″

Large: 84″L x 36″W x 19″H

Holds up to 250 pounds (2-3 children or 1 adult)

Made from vinyl with flocked outer covering
Comes in purple
Wipes clean
Use with adult supervision
To learn more, check it out on the Fun and Function website.