Don Johnston Inc., the developer behind Co:Writer, Snap&Read, and more, has recently released Word Bank Universal.  Word Bank Universal is an extension for Google Chrome that puts a word bank directly onto your browser.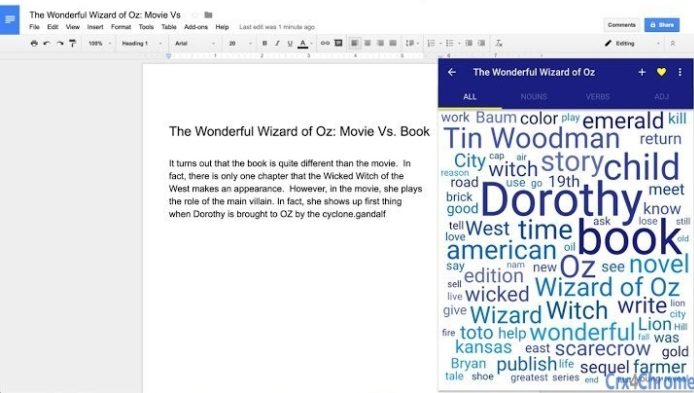 What is a word bank exactly?  Word banks provide core vocabulary which can help in:
Vocabulary development
Spelling support
Gaining the gist of an article
Recalling previously learned or used words
Or as a general tool to help support one's writing
The extension features over 5 million topics to choose from.  Or, the text on a web page can be made into a word bank instantly.
To use the word bank, simply hover over the words to listen to them aloud.  If you'd like to insert a word from the bank, click on it and it'll go wherever your cursor is placed!
Features of Word Bank Universal:
The word bank's layout is adjustable:

Alphabetic layout: ideal for writing and finding words
Circular layout: places the most important words in the middle and less important words near the outside

3 main built-in tools:

Text-to-speech allows users to hover over each word and have it read aloud
Click to Enter allows users to click the word to enter it into writing
Search and Create allows users to create word banks from millions of topics and content areas

You can try the extension for free before you buy it
Click here for more information on Word Bank Universal.