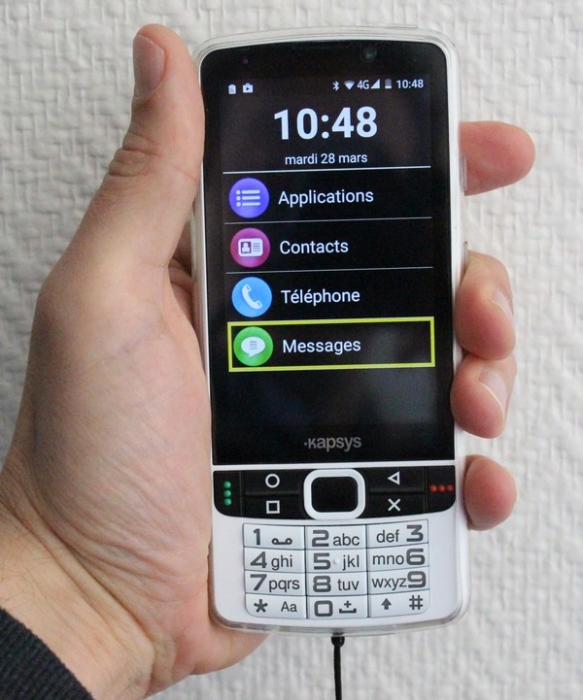 According to Statista, there are nearly 2.5 billion smartphone users worldwide. More than two hundred million of those users are in the United States. Smartphones today continue to progress as advances in telecommunication technology have been significant in recent years.
But with features such as high-definition touchscreens, navigation tools, and high-speed internet browsing on the go, how many of those features are accessible to those individuals with disabilities?
That's why French start-up KAPSYS designed SmartVision2 — the world's first smartphone dedicated to people with vision impairment.
The ergonomics of the device, buttons and keypad are all designed and located to maximize ease-of-use for visually-impaired people. All menus and functions are made to be easy to see and simple to navigate. Plus, full tactile and voice controls are in place for non-visual users and for the convenience of visual users.
The first Android phone built specifically for people with visual impairment allows ultimate accessibility.
Features:
Large, clear and high-contrast display
Phone acts as a portable video magnifier up to seven times the size with nine high-contrast modes
Ability to set the size, contrast, speed and position of text magnification and displaying it in a scrolling banner at the top or the bottom of the screen
Menus and selected text are spoken back to you
Voice command allows you to control your device with your voice
Record phone calls for later reference
Phone keypad and physical Android buttons for easy navigation
Complete access to the Google Play store
Contactless NFC (Near-Field Communication) technology to use contactless payment systems as well as share contacts, videos and files
Import/export accessibility profiles
Remote assistance available — allows friends, family or support technicians to access your phone with your permission
Connect to a braille display for full braille access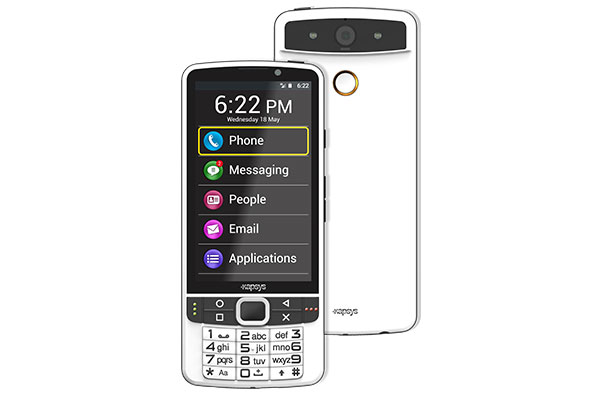 The SmartVision2 also has features specific for users who are Deaf and Hard of Hearing (HOH) or Deaf-Blind:
Built-in Bluetooth connects to hearing aids
Two-way communication allows Deaf-Blind users to communicate with other Deaf-Blind or sighted users
Use a braille display to type in braille, then send information through email, text message, Skype and more
A large viewing screen with large icons and a high-contrast display allows users with usable vision to view the screen
Remote assistance available — allows friends, family or support technicians to access your phone with your permission
Emergency calls and/or location-based emergency text messages with a dedicated SOS button
A simplified user interface, large viewing screen and enlarged screen icons also make this smartphone ideal for seniors.
Unique in the world of mobile devices, SmartVision2 impresses with its simplicity and reliability.
Beyond its accessibility features, the premium version of the smartphone also provides relevant, functional applications such as an integrated, fully-vocal GPS, Optical Character Recognition (allowing the user to read a printed document and vocalize its contents), and a multi-format document creator and reader. And it's easy to handle, thanks to a triple interface consisting of a touch screen, a physical keyboard and an advanced vocalization system consisting or voice synthesis and speech recognition.
More than a mobile smartphone, SmartVision2 is a daily companion for people with vision impairments.
Learn more here!