Looking for a fun way to teach your child early money management skills? Learning Resources offers just the thing: the Wise Owl Teaching Bank.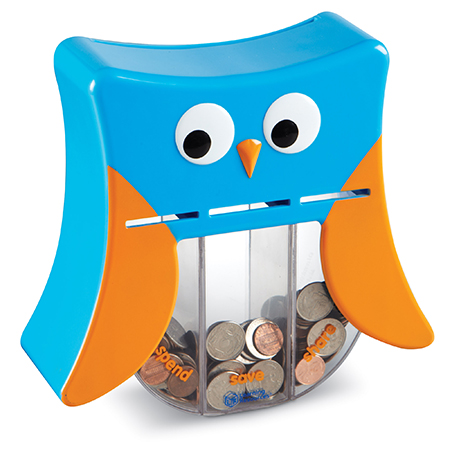 The Wise Owl Teaching Bank is a cute, interactive bank that introduces children to concepts like budgeting, goal-setting, and charitable giving. It features three removable compartments labeled "Spend," "Save," and "Share." The compartments' clear plastic design makes it easy to keep track of progress towards savings goals, identify when one area is out of balance with the others, or remove "Spend" or "Share" money once children meet their goals.
Features of Wise Owl Teaching Bank:
Children can place a coin in a desired area or let the owl decide for them
Introduces early money management skills including budgeting, charitable giving, and saving towards a spending goal
Three clear compartments marked "Spend," "Save," and "Share."
Also comes with kids money guide to reinforce early money skills
When it isn't teaching "valuable money skills, the bank also makes an adorable décor item in kids' bedrooms or playrooms"
Click here to learn more!