If you've gone shopping lately, you've likely seen purses, pillows, and more covered in sequins. I often use my fingers to flip the sequins over, revealing a different color. Drawing in sequins is similar to drawing in the sand; it is both calming and fun. The Sequin Drawing Board allows individuals to easily create and erase images with their finger.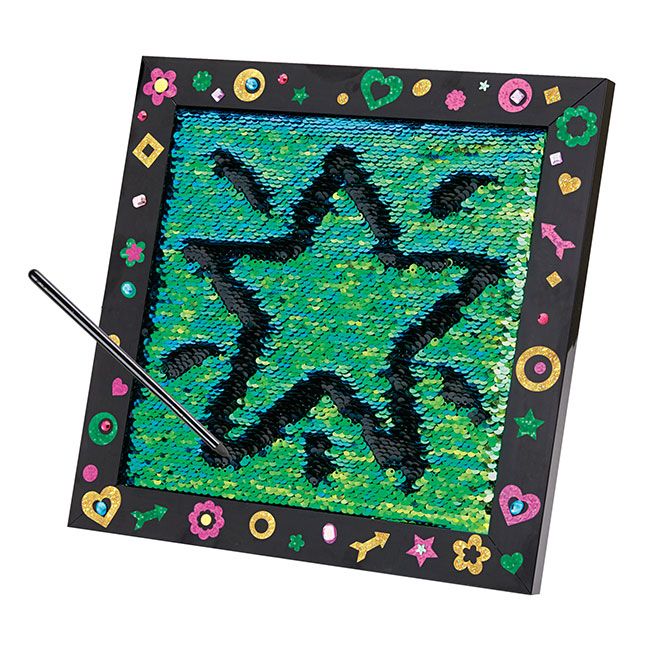 The Drawing Board provides soothing tactile input as individuals glide their finger over the smooth sequins. Children can practice writing letters, drawing shapes, and more on this board.
Features of the Sequin Drawing Board:
Encourages fine motor skills, creativity, spatial reasoning
Draw on the sequin-covered board with the stylus or with your fingertip
Decorate drawing board frame with self-adhesive rhinestones and foil stickers
Features hangers and stand for displaying on a wall or table
Comes with the Sequin Drawing Board, drawing stylus, self–adhesive rhinestones and foil stickers
Measures 11 x 11 inches
Great for ages 6 and up!
Creativity for Kids, the brand behind the drawing board, offers several other crafty products. Check out their website here.