HumanWare offers a variety of assistive technologies for individuals with visual impairments. I wrote about their new handheld magnifier, the Explore 8, yesterday. Another one of their newer products is the BrailleNote Touch 32 Plus!
According to HumanWare's website, the BrailleNote Touch 32 Plus is the "most powerful and up-to-date note taker in the assistive technology industry packed with educational tools." The revolutionary device is ideal for use in the classroom, at home, or at work.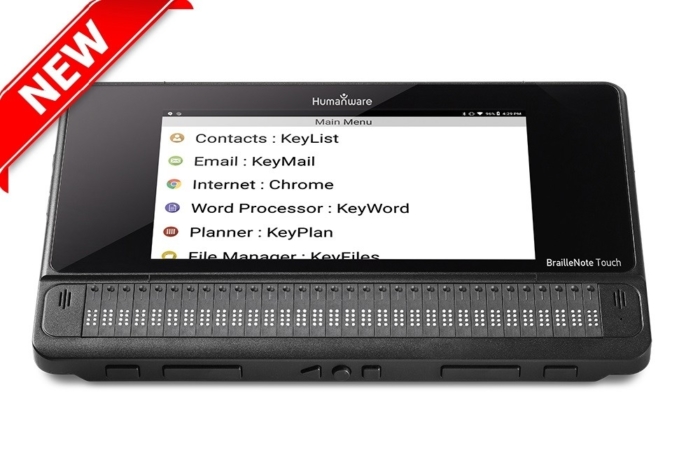 The BrailleNote Touch Plus comes with Dolphin's EasyReader Plus application installed, a free and accessible reading application specifically tailored for the device. It is compatible with most third-party applications so you can download books on your BrailleNote Touch 32 Plus and start reading immediately.
Features of the BrailleNote Touch 32 Plus:
Powered by Android 8.1 Oreo
Optimized Chrome web browsing
Full of educational tools including math learning and graph creation
Cooperative tool via its touchscreen provides instant feedback
Familiar keyboard shortcuts to efficiently accomplish tasks
Free, automatic updates
Use Exchange, POP or IMAP email accounts
Access to Google Assistant and much more
Includes a removable Perkins style keyboard
Click here to learn more!