There are several devices available to help individuals with different needs live as independently as possible. MyNotifi Fall Detection is only one example of available technologies.
According to the CDC, "falling is the leading cause of accidental deaths for individuals over the age of 65." MyNotifi is a fall detection technology designed to alert family and friends if a fall occurs. It uses an algorithm that is highly accurate in detecting falls.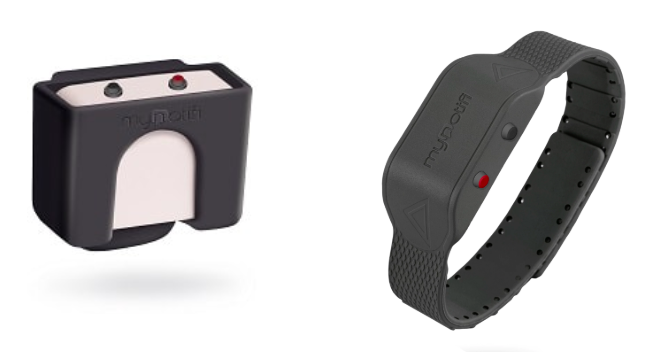 The product includes both a belt clip and wristband for more flexibility. Unlike many fall detection technologies, MyNotifi devices work anywhere the wearer goes.
MyNotifi Fall Detection devices sync seamlessly with either a smartphone or the MyNotifi Hub! The Hub simply plugs into a standard wall outlet and into the internet via an ethernet cable.
Features of the MyNotifi Fall Detection System:
Upon ordering, the wearer receives both a wristband and a belt clip for more flexibility in different situations

It can be worn discreetly in a shirt pocket, bra, waistline, or on the wrist in times of lower activity

No landline, no monthly fees, and no contract

Charges a one time fee with no ongoing costs or contracts

It is "the only product on the market that offers you the choice of where and how you wear your device"
Meets all FDA Class I (Exempt) device regulations
No button to push to receive help in an emergency; the technology simply detects falls

However, users can request help in any situation by pressing the red button on the wearable

Available for both iOS and Android devices
A full charge lasts 24-48 hours depending on use
Waterproof design
Click here to view Frequently Asked Questions about MyNotifi.