I dressed up as Cinderella several Halloweens in a row growing up. One year was especially memorable when my mom transformed my manual wheelchair into a silver, sparkling carriage. Of course, not every parent has the time, money, or crafting skills to make something both functional and fun. The major superstore Target has recently unveiled new adaptive costumes in their Hyde and Eek! Boutique.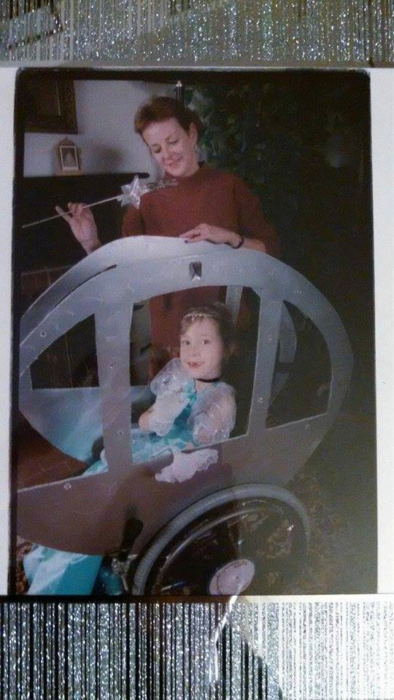 Wheelchair-friendly costumes:
Target's inclusive collection offers an Adaptive Princess Carriage Wheelchair Cover as well as an Adaptive Pirate Ship Wheelchair Cover. Both of these wheelchair covers easily attach to a wheelchair using hook-and-loop closures for a secure fit. Other features include:
Comes with a coordinating accessory for your child to wear
Can easily be cut to fit a variety of wheelchair sizes
Designed to look just like a real carriage or pirate ship
Please note the Adaptive Princess and Pirate Costumes are sold separately. Features of the Adaptive Princess and Pirate Costumes include:
Both the Princess and Pirate Costumes feature openings in the back for ease of dressing and a wheelchair-friendly design
The leg openings on the Pirate Costume are wide enough to put on pants with shoes/braces on
Sensory-friendly costumes:
In addition to the two wheelchair-friendly options, the Hyde and Eek! Boutique also offers two other costumes for individuals with sensory issues. Their Plush Adaptive Shark and Unicorn Halloween Costumes feature flat seams and no tags for an "ultra-comfy feel." Other features of the sensory-friendly costumes include:
Designed with a hidden opening in the front pocket for convenient abdominal access
Hood and fins of shark costume are removable to accommodate sensitivities

Hood, tail, and wings of the unicorn costume are removable to accommodate sensory issues

"Thoughtfully designed with the utmost comfort in mind."
Click here to learn more about this collection!
Want to read more about adaptive costumes? We have written about some other cool wheelchair costume ideas in the past – click here to check them out!