Eschenbach is a "world leader in the manufacturing and distribution of high-quality magnification solutions including low vision aids, reading glasses and binoculars." During the ATIA Conference, we viewed a demo of one of their newest products: the Visolux Digital Full HD Video Magnifier.
The Visolux Digital FHD boasts a 12″ LCD display with an easy-to-use touchscreen interface. One of the device's unique features is the Dynamic Line Scrolling (DLS), which allows users to scroll both "vertically and horizontally when on the higher magnification levels without having to move the device." Another feature is its built-in USB and HDMI ports, which allow users the option to transmit images directly to their computer and/or television screen.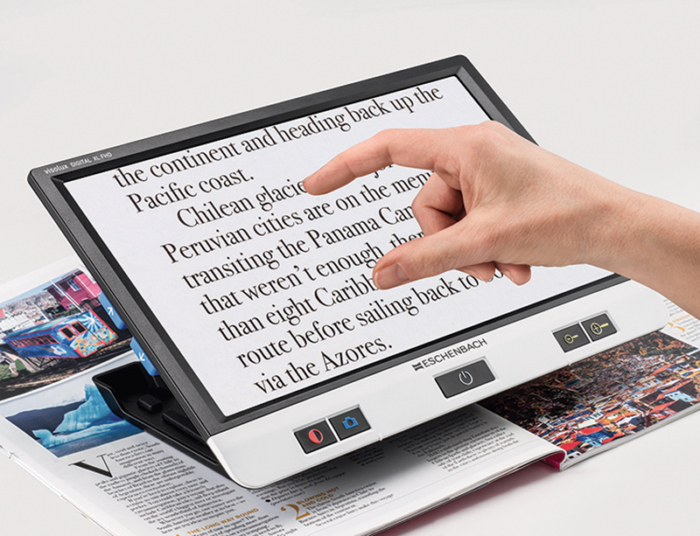 Other features of the Visolux Digital XL FHD include:
2X to 22X magnification (in steps or continuous zoom)
The Full HD camera sees more than what's shown on the screen, making reading a magazine or book easier than ever
Users can store images on a removable 8GB SD card
Distance viewing accessories are sold separately (camcorder, HDMI cable, and tripod)
Button or touchscreen operation with speech output on all menu options
Weighs 2.2 pounds
Click here to learn more!