Adaptive Mall provides a variety of seating options, bikes, strollers, and more for individuals with special needs. The company's goal is to "empower you with resources that allow you and your child's primary caregivers to make the best decisions to meet your child's unique needs." One of their brands, Special Tomato, offers the Soft-Touch Booster Car Seat.
The Special Tomato Soft-Touch Booster Car Seat promotes an upright, seated posture while traveling in a vehicle. It combines comfortable, contoured support with the safety and security of an affordable booster seat for your older child.
This booster car seat comes with a latch strap to keep it positioned on the vehicle's seat. It also includes a Multi-Positioning Trunk and Pelvic Harness for positioning purposes only.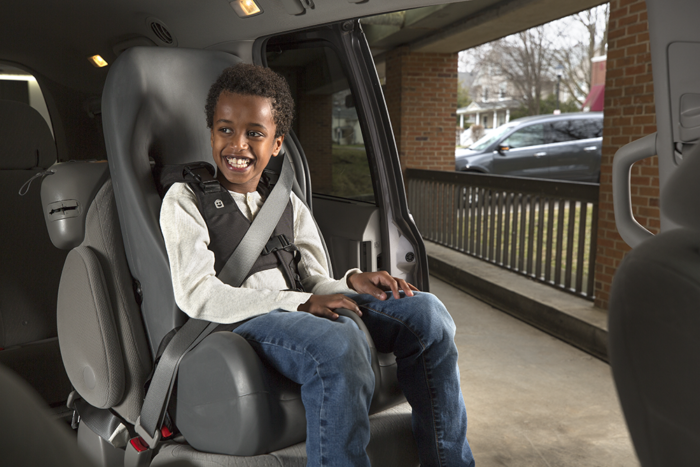 In addition to being a secure booster car seat, the seat can also be used as a seating system when you're out and about. You can easily strap the Booster to most stable chairs in your home, restaurant, and more.
Other Features of the Special Tomato Soft-Touch Booster Car Seat:
Made of a seamless, latex-free, antimicrobial material
Portable, lightweight, and durable
Booster Car Seat is for older children who still need support in a vehicle
Soft contoured support for a comfortable ride
Easy to clean: messes easily wipe off with a mild detergent
Recommended for children with "mild to moderate physical involvement"
Listen to my Accessibility Minute episode on the Soft-Touch Booster Car Seat by clicking here.