Podcast: Play in new window | Download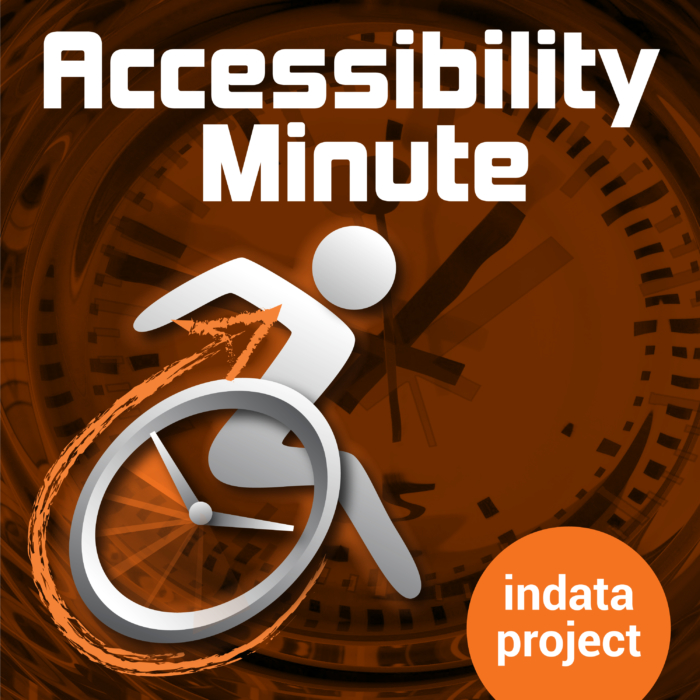 Hey there! Welcome to Accessibility Minute, your weekly look at Assistive Technology, those clever tools and devices designed to help people who have difficulties with vision, mobility, hearing or other special needs!
Looking for a new assistive speech app? Swiftable offers the Jabberwocky AAC App for iOS devices! Though we've covered several augmentative and alternative (AAC) apps on our blog, Jabberwocky offers some pretty neat, unique features.
For starters, it supports head-tracking input on an iPhone X. It translates your head movement into a cursor to type letters and initiate text-to-speech. You also have the option to draw letters and words so you can "quickly type without dwelling on each individual letter."
Other features include:
Calibration is easy and supports different levels of range of motion and head control
Smart word prediction saves time and learns what you type
History of spoken phrases lets you quickly reuse recent and frequent phrases
Switch accessible
Works with or without Wi-Fi access once it's set up
Visit SwiftAble.org/AAC to learn more!
For more information, to read our blog, or to drop us a line, visit EasterSealsTech.com. That was your Accessibility Minute for this week! I'm Laura Medcalf with the INDATA Project at Easterseals Crossroads, in Indiana.