Looking for a way to translate your speech into picture symbols? Symbol-It is an app that does just that! Symbol-It offers real-time speech to symbol translation. It's ideal for individuals who are not quite ready for an augmentative and alternative communication device.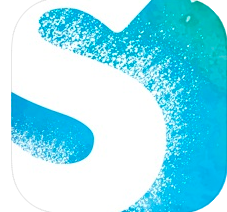 According to the App Store's description of the app, "Any English speaker can communicate with a Symbol Speaker without having to learn [how] to use a speech generating device or app!" Symbol-It brings the world of spoken language to Symbol Speakers, whether it's at their home, office, school, community, anywhere.
Here's some of the research done on the app:
Symbol–It is rooted in the idea of the Dual-Symbol Immersion from the research of O'Lenick & Garcia (2019). Furthermore, "this ground breaking theory suggests that just as spoken language is learned through imitation, Symbol Speakers learn symbols best through interacting with other people speaking both verbal language and picture symbols simultaneously, as opposed to symbol only interactions."
Dual-Symbol Immersion means that the symbol speaker, (the learner), needs and deserves to be spoken to in the symbol system he/she is likely to learn in all environments.
Overview of Symbol-It App:
See your spoken language made visible with over 21,000 picture symbols
Brings the world of spoken language to Symbol Speakers, whether it's in their home, school, community, etc.
The app uses picture symbols from the leading companies in the industry, including Boardmaker and Semantic Compaction/Printke Romich
Control the size of your symbols to meet the needs of your child
You can adjust from light to a dark color mode to make the display more comfortable on your eyes (dependent on environment)
Symbols are color-coded by their part of speech using the Modified Fitzgerald color-coding system (nouns are orange, verbs are green, pronouns are yellow, etc.)
If you're unfamiliar with augmentative communication (AAC devices), this app makes it easy to naturally speak to the learner in their language (via symbols)
And much, much more
Click here to check it out on the App Store.