Adaptive Tech Solutions is a therapist-owned and operated company that strives to provide adapted equipment for individuals with disabilities. Nearly all of the company's products can be used with or without switches. One of their available products is Gears! Gears! Gears! which is a snap-and-pull light-up toy.
By itself, Gears! Gears! Gears! is not an adapted toy. However, Adaptive Tech Solutions made it switch-adapted so users with disabilities can turn the gears with a switch. Children also have the option to press the buttons on the controller to make the gears turn.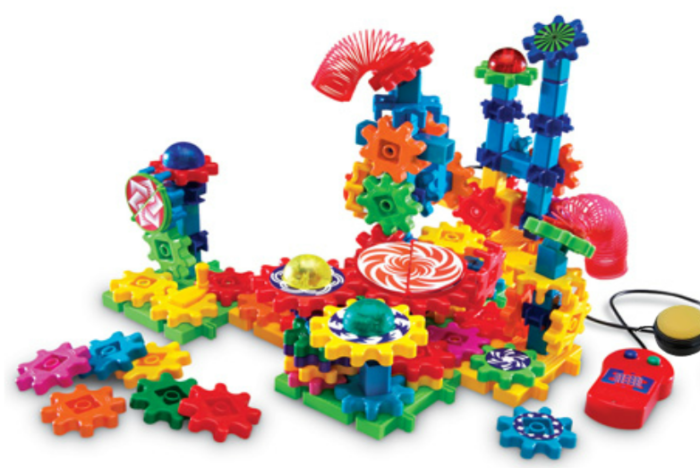 Here's more of the toy's description:
"Moving gears and flashing lights make for hours of fun! Great for cooperative play with peers or siblings. It provides visual stimulation, enhancing hand-eye coordination and fine motor skills."
The set of gears also helps build a love of early STEM learning. Children will have so much fun building and watching the gears turn they won't even know they're learning!
Gears! Gears! Gears! Overview:
Works with all other Gears! Gears! Gears! sets
Comes with 121 durable plastic gears that easily snap together and pull apart
There is no wrong way to build!
Includes power motor, flashing lights, glow-in-the-dark stickers and more
Comes in a sturdy, reusable storage tub
Flashing lights require button cell batteries (included)

Motor requires 3 AA batteries which are NOT included

Ideal for ages 5 and up
Use flashing lights with cautioun with seizure-prone individuals
Click here to learn more about this switch-adapted toy!
If you're interested in the non-adaptive version of the toy, check it out on Amazon here!