Are you looking for an audiobook service for your child? Check out the Tales2go app! Tales2go "makes it easy and cost-effective to surround students with spoken sophisticated words, in school and at home."
The app was developed by entrepreneurs and former educators. The company believes that every student can achieve reading proficiency through repeated exposure to spoken sophisticated words. "Many students lack such an exposure, which is the basis of vocabulary acquisition and retention."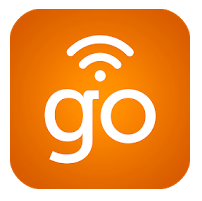 Tales2go makes it easy to stream over 7,000 "high-interest" audiobook titles from leading publishers to computers and mobile devices. With one individual Tales2go subscription, users are able to connect up to five devices to their account.
Overview of the Tales2go App:
Students can try Tales2go for free for thirty days

After that, you can choose a one month subscription for $10 (recurring until canceled) OR
A one year subscription for $100

During the trial, students have access to all of the titles
Books are searchable by title, author, or can be perused by category
There are parenting books and classics available for parents, too
Click here to learn more!