Individuals with autism, traumatic brain injury (TBI) or people with early to mid-stage dementia may benefit from talking pictures to-do lists and video-modeling tools.  MeMinder is an app that utilizes these tools to help individuals learn how to perform tasks at home, work, or school.
The app works "seamlessly with their BEAM Cloud service."  This cloud service enables parents, caregivers, jobs coaches, bosses, and more – to remotely modify the tasks needing to be done.  It also allows them to know once tasks have been completed.
It was developed by CreateAbility, a company that strives to improve the "dignity, security, and quality of life for individuals who are trying to maintain varying degrees of independence, but who need assistance."  They serve caregivers, agencies, and organizations that help individuals with intellectual disabilities, brain injuries, behavior health issues and those aging-in-place.
Our mission is to create innovative products that help them flourish beyond their current capability. Our interactive health and safety monitoring software solutions help caregivers deliver an affordable blend of care, 24/7 that nurtures independence.
Here's how people use MeMinder: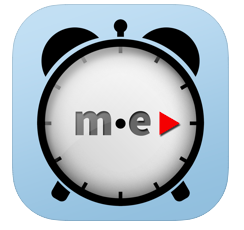 Job coach, direct support professional or supervisor:
Quickly and remotely re-assign tasks to different team members
Coordinate and track work crews
Run reports on each employee's improvements
Parents and caregivers:
Ease in selecting age-appropriate tasks
Ability to create custom tasks for activities of daily living
Coordinate resources
Communicate with the care team
Individuals with TBI or other special need:
Self-selecting to-do list items
Keeping a time-stamped record of what tasks were completed
It is simple to switch from the consumer to caregiver mode.  To do so, simply tap the gear icon in the upper righthand corner (after pressing and holding the MeMinder icon in the upper lefthand corner until you hear the tone.)
Click here to learn more about the MeMinder App!