Several individuals have a hard time feeding themselves due to arthritis, muscular dystrophy, and more.  The Meal Lifter is a low-tech piece of assistive technology designed to make meals more easily accessible for said individuals!
According to their website, "The Meal Lifter raises any ordinary dinner plate several inches (9 inches) above the table surface, reducing the distance from plate to mouth."  In other words, it allows individuals to simply rest their elbow on the table surface, and pivot their arm from plate to mouth more easily.  Sometimes all you need is a little boost!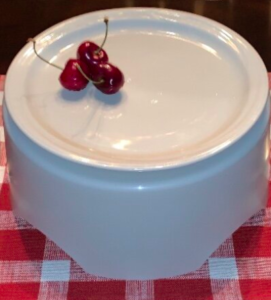 Mission of the Meal Lifter:
"Our goal with The Meal Lifter is to give everyone the ability to eat independently, with ease and dignity."
The Meal Lifter is easy to use and easy to clean whether you're at home, a restaurant, or assisted living facility.
Click here to read the inspiration behind this innovative product!
Check out MealLifter.com to learn more!