One of the things getting me through this frigid weather is the idea of the golden sun soon warming my face.  When I was a child, one of my favorite playtimes was swinging.  If you're looking for a swing for your child with special needs, check out the Jensen Residential ADA Swing!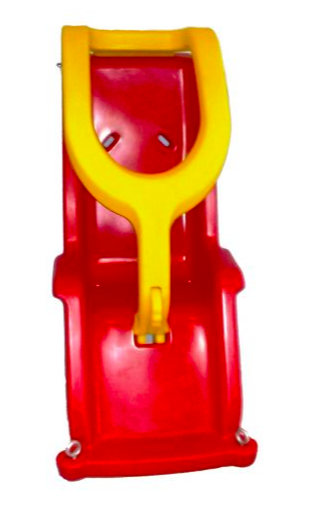 The Jensen Residential ADA Swing is a swing seat for children and young adults with special needs.  According to its description, "The swing can be reclined at varying levels to provide as much support as your child would need."  It also features a webbed harness to better support your child in a comfortable seated position while they're in the swing.
Overview of the Jensen Residential ADA Swing:
Features a large footrest to accommodate a wide range of shoe sizes
Durable for both indoor and outdoor use
Built-in side supports
Meets ASTM regulations (regulations of swings for all children)
Eye bolt attachment points has special reinforcement to help prevent breakage
Here are the measurements given:

User's thigh depth is between 9 and 11 inches
Hip width less than 13.5 inches
User's buttocks to top of head is less than 28.5 inches

For residential use
If you're looking for an ADA commercial swing, Adaptive Mall has that too!  Click here to view the Jensen Commercial ADA Swing.
Click here to learn more about the Jensen Residential ADA Swing.