With both the current pandemic and flu season upon us – having a contact-free thermometer is ideal to have.  If you're in the market for a new thermometer, check out the LEPU Infrared Forehead Thermometer!
The LEPU Infrared Thermometer features "innovative infrared technology with high sensitivity."  This technology gives you contactless results in a second.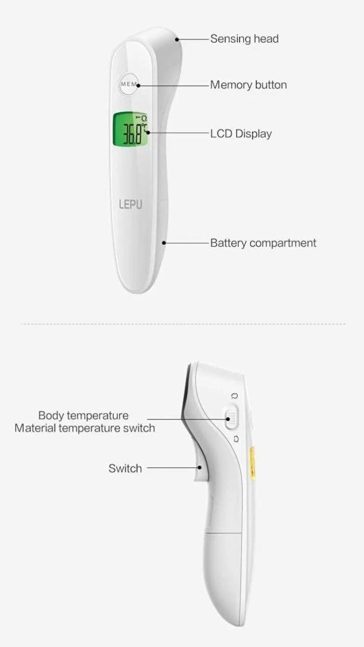 It's super easy to use: simply hold it within a range of 5 centimeters from your forehead and press the button!  A unique feature is its blue light calibration technology, which makes the thermometer 99% accurate.
Overview of the LEPU Infrared Thermometer:
Contactless thermometer quickly and accurately measures temperature
Provides "accurate and reliable readings within a range of 5 centimeters"
You can store 99 sets of data to track the changes in body temperature
Three backlights indicate the different temperature ranges visually (green, yellow, red)
Auto shutdown when there's no operation for sixty seconds
Switch freely between Celsius and Fahrenheit
1-year warranty
Requires 2 AAA batteries (not included)
Check it out on Amazon or School Health's website to learn more!