If you're looking for a new, smart way to organize your medications, check out the Ellie Smart Pillbox!  The Ellie Smart Pillbox organizes medications in just seconds! In addition to organizing your pills, it will also remind you when to take them.
Unlike other pill organizers, the Ellie Smart Pillbox organizes pills by type, not by time.  You can easily refill it in seconds by simply pouring your pills straight in from the bottle.
Next, you'll need to connect your pillbox via Bluetooth and program alarms with their easy-to-use mobile app.  While on the app, you'll answer the following:
What is the medication? 
When do you take it?
How many times per day?
You also have the choice to set smart alarms.  You can also include more details (e.g. pill count, start date, etc.)  Once it is all set up, the smart pillbox will ring and you'll receive a notification on your phone.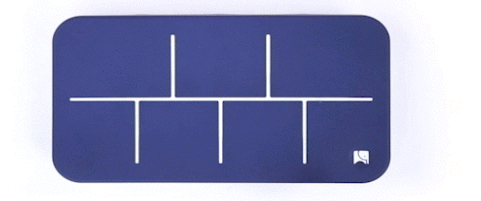 Whenever it's time to take your medication(s), open the pillbox, and lights will tell you which pills to take and how many.
Overview of the Ellie Smart Pillbox:
Smart pillbox connects to smartphone app via Bluetooth to notify you when it's time to take your pills
The Ellie is available on both App Store and Google Play
Place Ellie on a flat surface and push the lid forward

You can use either one hand on the lower middle section of the lid, or two hands on the bottom corners of the lid

Sensors in the lid can detect when you (or a loved one) has interacted with the device

If someone doesn't open the pillbox when it's time to take their meds, a caregiver can be notified

To check the battery life, simply press and hold the elephant button for three seconds

Each green light indicates 10% battery life
Battery life depends on usage and settings

Enable Smart Alarms and Ellie will use the pillbox's sensors to adjust alarms to your schedule
Click here to learn more!
(See also: Hero Health Smart Pill Dispenser)