Looking for a fun app to help teach your child or student how to read, write, and spell?  The OgStar Reading app is a comprehensive, multisensory 35-lesson literacy game.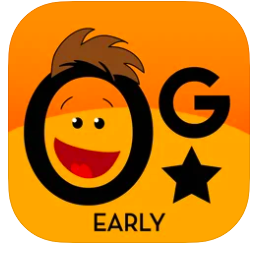 The app is based on the Orton-Gillingham Approach:
"The Orton-Gillingham Approach is a direct, explicit, multisensory, sequential, diagnostic, and prescriptive way to teach literacy when reading, writing, and spelling does not come easily to individuals, such as those with dyslexia.  It is most properly understood and practiced as an approach, not a method, program, or system. In the hands of a well-trained and experienced instructor, it is a powerful tool of exceptional breadth, depth, and flexibility."
According to the App Store, OgStar takes students on a "captivating" reading adventure.  It includes built-in minigames and rewards to motivate and engage children.  One neat component about this literacy app is that it has handwriting recognition feedback, speech recognition feedback, audio-visual synchronization, voiceover correction feedback, and built-in word pronunciation features.
Overview of the OgStar Reading app:
Multisensory, structured literacy game helps students of all ages to independently develop evidence-based literacy skills
While playing the minigames throughout the app, students will practice:

Phonological awareness (7 different phonological awareness activities
Audio-visual-tactile reading and writing of sight words
Oral reading of phonetically-controlled words and sentences
Finger tracing and writing of syllables, words, and sentences
Multisensory sound/symbol associations
Systematic/synthetic phonics focus on consonant letter sounds including digraphs and all short vowels

35 lesson literacy game – about 1 years' worth of curriculum
Ideal for preschool – 2nd-grade students
Visit the app's website to learn more!