If you're in the market for an app to help children learn and practice speech-sound production, check out the Talkie Articulation app.  The app aims for "young children to utilize the content, with an adult or speech therapist to guide them so they can learn the correct sounds of phonemes."
The Talkie Articulation app was developed by a team of certified speech-language pathologists and product engineers.  The app is suitable for practice in a clinical setting with a speech-language pathologist as well as for practicing at home.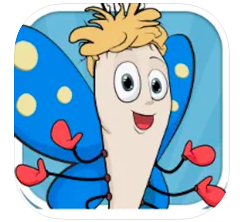 It integrates three elements:
Real-time monitoring loop:

Immediate imitation
Automatic recording
Self-monitoring
Built-in feedback

Interactive games:

Five "attractive" games as well as bonus games to help children while engaging in fun activities:

Balloon-popping
Racing car
Train
Bricks and wrecking ball
Image exposure

Customizing word lists:

Choose words according to various criteria:

Position of the phoneme in the word
Number of syllables
Blends inclusion or exclusion
Semantic difficulty
Articulation difficulty
Single phoneme versus multiple phonemes simultaneously
Overview of the Talkie Articulation app:
App for speech therapists and parents to use with younger children to help them learn and practice speech-sound production
With the easy-to-use interface for customizing word lists, you can:

Add or remove blends
Increase or reduce semantic level
Number of syllables
Phonetic difficulty

You can also practice a whole group of sounds by selecting several target sounds that share a phonetic category or address a type of error
23 consonants for practice
Over 1000 words illustrated in pictures accompanied with pre-recorded narrating
Built-in automatic recording
And more!
Click here to check out Talkie Articulation on the App Store!