Mussila is an award-winning, innovative EdTech company established in 2015.  Their app, Mussila WordPlay, is a reading and comprehension app that allows children to strengthen their vocabulary in a "fun and playful way."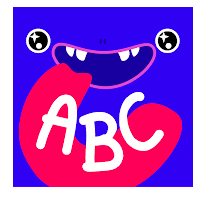 Before diving further into the app, here's more on the developers behind it:
"The company was founded by experts in computer science and music.  Our goal is to create digital solutions with the aim of improving the learning process and the overall quality of education available to young people worldwide, to better equip them for the future…" 
Mussila WordPlay is an app that's been designed to help children "learn and embed all the skills necessary to be competent and confident readers."  It's broken down into a variety of different aspects:
Learn Path: in the Learn Path, children will learn everyday words and advanced vocabulary.  By following instructions and playing with scenes, children will work on their listening skills and improve their working memory.
Play Path: in the Play Path, players can use what they've learned with games and quizzes.  There are different games in this section:

Quizzes
Spelling
Word soup
Listen and guess
Listen and answer
Sorting words
Forming sentences

Practice Path: in the Practice Path, children will find a library with stories they can read independently or with a companion, which will allow them to improve their reading skills.  Here they'll also find a dictionary where they can review the vocabulary they've learned.
Create Path: the Create Path allows children to unleash their imagination.  Here, they can create original and fun stories with the Story Creator.  They'll create a new story every time and "be surprised by the result!"
The app is available on both iOS and Android devices.
Click here to learn more!