The Low Vision Store is a small, independent company offering several solutions for individuals with low vision.  One of their available products is the Mezzo Focus 24 desktop video magnifier.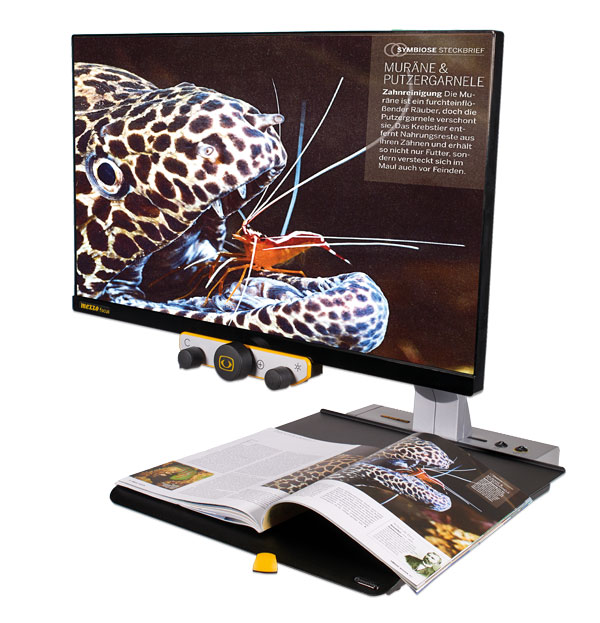 The Mezzo Focus 24 features full HD cameras to enlarge your reading materials with the "best picture quality, minimal picture noise, and reduced reflection of glossy surfaces."  The device also reduces shadows while you're handwriting!
Here's more information from the Low Vision Store:
"The high resolution, LED, flat screen monitor, is available in different sizes. With its ergonomic, movability, and springform positioning, the Mezzo is truly the most comfortable system available. With its compact design and easy folding mechanism, you can rest assured that transporting and set up will be a breeze…"
Overview of Mezzo Focus 24:
Magnification is approximately 2.1x to 45x
The Mezzo reading system is available with or without the optional replaceable battery
Vertically adjustable, tiltable
An optional XY table can be added for your convenience
Mezzo XY table: freely movable in X- and Y-direction, with brake
High-resolution intuitive compact
Click here to learn more!