There are thousands of different types of plants, trees, flowers, and shrubs found throughout the world.  Did you know there's an app you can download to help identify over 10,000 different types of plants?  Check out PictureThis!
PictureThis Plant Identifier allows users to take pictures of real plants and flowers and submit them for identification.  In addition to identifying plants, users can also learn facts and care information for plants, trees, flowers, and shrubs.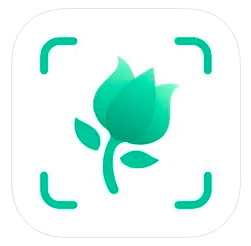 Here's more from the App Store's description:
"Our revolutionary plant identification engine is constantly learning from experts and specialists – and now it's all at your fingertips. Simply discover plants around you, take a quick photo, complete the plant identification, and discover a new appreciation for nature…"
Overview of PictureThis:
Identify plants, flowers, and trees instantly with an artificial intelligence-driven plant identification system
Diagnose plant problems automatically and get treatment suggestions
Get advice from botanists in one-on-one conversations
Use our plant guides to help you choose and grow beautiful, healthy plants
Keep notes, get reminders, and record the growth of your plants, trees, and flowers
Take better photographs with the "easy-to-use" interface
Click here to learn more!