Math can be challenging for individuals with or without disabilities.  WolframAlpha is an app that can help.  WolframAlpha uses its vast collection of algorithms and data to compute answers to mathematical and chemistry problems.
WolframAlpha plugs directly into the supercomputing cloud, computing answers to your questions "quickly, efficiently, and without draining your battery."  In addition to solving problems, the app can walk you through the steps to solving said problems.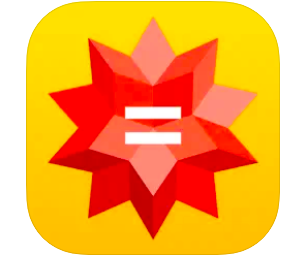 Here's more about the app from the developer's website:
"With WolframAlpha on your iPhone or iPod touch, you can explore a vast world of knowledge through an app adapted for your ever-changing, on-the-go lifestyle. Use WolframAlpha to discover new information about the world and to deliver expert knowledge into any facet of your mobile life…"
Overview of WolframAlpha:
iOS app that helps users with their math or chemistry homework
Parts of WolframAlpha are used in Apple's Siri assistant; this app gives you access to the full power of the WolframAlpha computational knowledge engine
In addition to solving complex math problems, you can also use the app to compute the following:

The weather
Information on movies
Get trivia answers
Find nutritional information
And more
Click here to learn more!