Learning language and grammar skills can be challenging for anyone, but especially for individuals with special needs.  Fortunately, there are apps like Avaz FreeSpeech available to help out!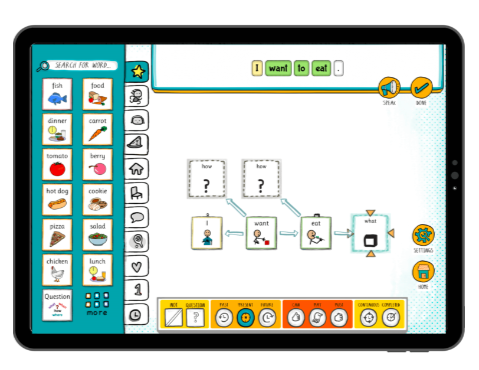 With FreeSpeech, you can explore how tenses, sentence forms, parts of speech, and other grammatical properties change the structure of English.  A neat feature of this app is that it's all visual!  Using the app is easy: simply drag and rearrange picture tiles, and FreeSpeech will convert them into a "perfectly grammatical English sentence."  
Here's more from the App Store:
"Developed by an interdisciplinary team including SLPs, educators, and researchers with over 100 years of collective experience, FreeSpeech is the most advanced language learning technology currently on the App Store… The development of FreeSpeech, combining engineering with generative linguistics, earned the team recognition as one of the world's Top 35 Innovators from MIT Technology Review."
Overview of Avaz FreeSpeech:
Ideal for individuals with autism, dyslexia, and other special needs
The app prompts students with questions to expand their sentences
Visually models tense and sentence modifiers
Intelligently predicts words that they are likely to use
Speaks out a grammatically correct partial sentence
Click here to learn more!