Aille (pronounced "eye") is a company that works with the blind and visually impaired community to create clothing with braille messages that are fully legible and customizable.  Clothing designer, Alexa Jovanovic, is always looking out for how much disability inclusion is involved in clothing by fashion and clothing outlets.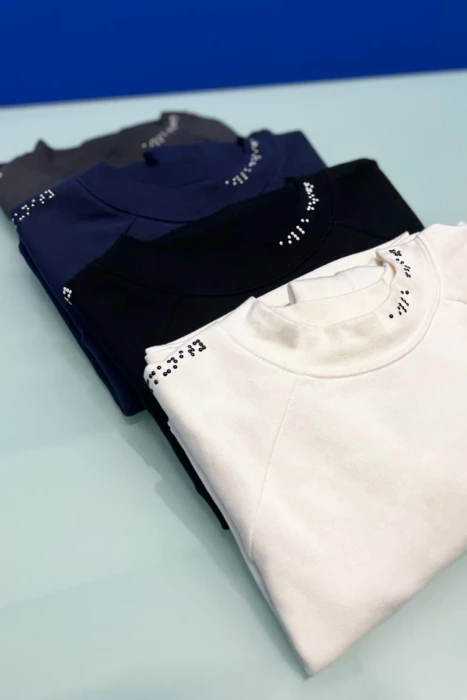 Here's more from the company's website:
"Our brand name comes from the French verb Aller which means 'to go' or 'to move forward.' We believe inclusivity is the direction the fashion industry needs to move forward in and we're ready to help lead the change!

We are committed to producing a high-quality fashion product with a social impact that empowers communities and creates equal opportunity. Our mission is to establish a new standard of inclusion and to build awareness about how other companies can effectively implement this new standard to create a better future for all."
Their clothing is created in a process called "co-design" where they work alongside a diverse team of sighted and non-sighted individuals consisting of braille readers, fashion stylists, and disability advocates.  
The brand started with a white collared shirt with black beading.  It has since expanded to blazers, dresses, sweaters, pants, and more.
Click here to learn more!