Applying makeup can be challenging for individuals with visual impairments; sometimes they must depend on others for assistance.  To help make this process easier without having to depend on others, Estée Lauder Companies (ELC) launched a voice-enabled app that can provide guidance and direction when a person applies makeup.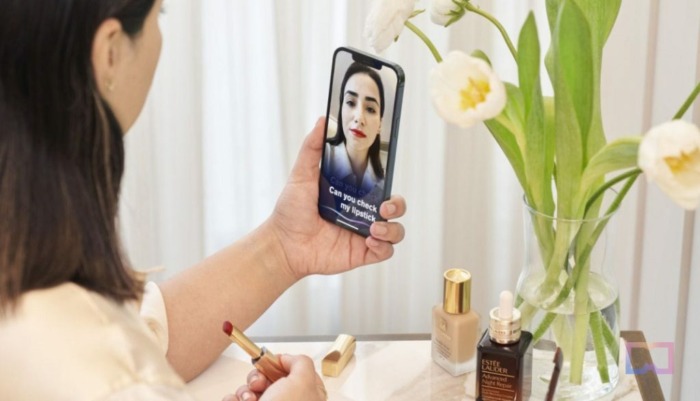 The Voice-Enabled Makeup Assistant (VMA) is a "first-of-its-kind", artificial-intelligence-powered mobile app.  ELC's ambition for the launch of the Voice-Enabled Makeup Assistant is to "support the visually impaired community by further enabling self-expression and self-empowerment through their relationship with makeup."  ELC developed this app alongside consumers with visual impairments.  The launch is the first iteration of the app, intended to be continuously optimized and improved over the coming months.
Here's more from Estée Lauder:
"VMA's pioneering smart mirror technology is driven by ELC's Augmented Reality and Artificial Intelligence capabilities and was developed using machine learning. VMA uses voice instruction technologies to assist the user in makeup application; users receive audio feedback and tips on whether their lipstick, eyeshadow, or foundation is evenly applied. Using AI, ELC's VMA identifies makeup applied on a user's face and assesses the uniformity and boundaries of application and coverage. VMA identifies any areas on the face that may require more accurate application and audibly describes where touch ups may be needed…"
The VMA App will be available via the AppStore in the UK and on this website.  It's targeted to launch on the Google Play Store within the year and across other ELC brands and markets in the near future.  Future versions of the application will offer expanded services to provide new features, including looks to choose from, and makeup education tools to help visually impaired users better utilize ELC's products and services.
Click here to learn more!