Many individuals with dyslexia, visual impairments, and more may have difficulty reading text.  Fortunately, apps like Voice Dream Reader are available to help with this task.  
Voice Dream Reader is a versatile reading tool for iOS devices.  It features a dyslexia-friendly font, text and audio synchronization, customizable font size, color combinations, and full VoiceOver support.  It allows users to read anything by listening.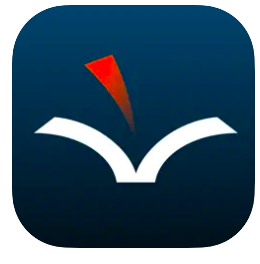 You can see the words smoothly synchronized with speech; this improves comprehension and knowledge retention.  Auto-scrolling and full-screen, distraction-free view help readers focus.
Overview of Voice Dream Reader:
One premium Acapela voice of your choice with the purchase of the app

36 built-in iOS voices in 27 languages

200+ additional premium voices in 30 languages from Acapela, NeoSpeech, and Ivona available via in-app purchases

All voices work offline and play in the background even with the screen locked

Change voice, speed, pitch, pause duration

Supports the following document formats:

PDF, Plain text, MS Word, MS PowerPoint, RTF, and Google Doc
Web articles
Bookshare books
EPUB eBooks
Daisy text-based books and audiobook
Audiobooks in MP3, MP4, or zipped MP3 format
Rich text and image support for all documents

Built-in scanner:

Scan paper documents with camera for text-to-speech
State-of-the-art AI is fast and accurate (even in poor lighting conditions)
Works entirely on the device; no need for internet

Built-in dictionary
Full-text search
Set bookmark, highlight text, and add notes; ability to export notes
Native support for Google Drive, Dropbox, iCloud Drive, Evernote, and more
Click here to learn more!