As you may or may not know, yoga is not only good for the body, it is also good for the mind.  It can help increase focus, concentration, calmness, and other cognitive skills.  Super Stretch Yoga is an app that was created to teach the immeasurable benefits of yoga.
Super Stretch is an educational yoga tool to use and teach the fun of physical activity and breathing to children. They will use the skills of self-awareness, self-esteem, and self-regulation that they learn from this app as a foundation for the rest of their lives.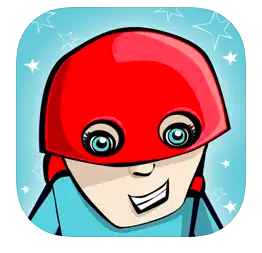 Yoga has been proven beneficial in teaching positive cognitive skills for a variety of different special needs populations, from physical disabilities to ADHD, autism, and more.
According to the App Store:
"The physical practice of yoga provides a healthy outlet to calm the nervous system reducing stress and teaching kids how to relax. The mindfulness and breathing aspects of yoga offer children skills for dealing with emotions giving them an ability to understand their feelings and relate to others. The balancing and standing postures help kids with sensory integration issues, which help to provide structure and discipline in their development. Yoga helps cultivate good character traits like trusting and respecting themselves and others…"
Overview of Super Stretch Yoga:
The app uses storytelling, animation, and videos to teach yoga to kiddos

Features 12 yoga poses for all skill levels and ages

Animated flashcards and videos with real children show how to do the different poses

Breathing breaks

"Inspiring" music with each pose

Teaching tool you can do with children or children can do it alone

Follow along by pressing the "Play All" button and Super Stretch will introduce you to his friends and their yoga poses

Go through 12 poses and take a photo; the more you progress and practice, the more photos you get to take
Click here to learn more!