Communication is how we make connections and build relationships with others.  A couple of weeks ago, I wrote about the Speech Assistant AAC app, which can help individuals who are nonverbal to communicate with others.  Another available augmentative and alternative communication (AAC) app is the Alexicom AAC app!
Alexicom AAC allows users to use their Android tablet or phone as an AAC device.  It offers over 1,200 premade page sets:
ChildPreA/B

Child1A/B

Child2

Child Intermediate

PicSpeechmaker

Adult1

Adult2

Speechmaker

Healthcare

Spanish Child1
Users can easily import these pages into their own online library, customize them, and/or create their own pages. AT&T Natural Voices offers text-to-speech output in 20 voices and five different languages.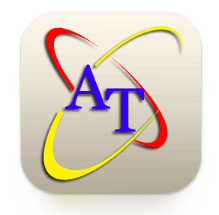 Here's more from Google Play:
"Because your pages are stored on the Alexicom AAC server, picture importation is easy. You can upload your own pictures from your hard drive, camera, or flash drive, or copy them straight from the internet using any of the popular search engines. It's as easy as pasting the image URL into the cell you're editing and pressing 'Update'. Page creation and linking are equally simple…"
Overview of Alexicom AAC:
You can access your pages from any Mac, PC, Linux computer, Android, or iOS device, or any device with a standard web browser
Pages can be shared between teachers, speech-language pathologists, and caregivers, and edited without taking the device away from the user
You can use your pages online or offline and publish them to multiple devices
Direct camera image acquisition
Word prediction
On-board text-to-speech in over 25 languages
Auto-scan and step-scan
Ability to merge, replace, and delete pages
And much, much more
Click here to learn more!