Last week, I wrote about the Otsimo AAC app, which is a free, easy-to-use augmentative and alternative communication (AAC) app for individuals with communication challenges.  Another available app from that developer is the Otsimo Speech Therapy app.
According to its description, Otsimo Speech Therapy is the "only speech therapy app that uses voice and speech recognition technology and machine learning."  It understands exactly what users are trying to say.
It may benefit individuals with speech-related issues such as:
Delayed speech
Non-verbal autism and Down syndrome
Difficulty articulating themselves and enunciating
Apraxia
Aphasia
Stuttering
Articulation issues 
The app features several speech games designed by parents, speech-language pathologists (SLPs), and therapeutic activity experts.  All of the games found within the app aim to help improve speech and communication skills.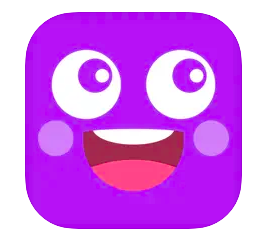 Here's more information on the app from Otsimo's website:
"Otsimo Speech Therapy offers speech practices under two sections. One is the catalog, where you will be able to find hundreds of practices with target words and sounds relating to a specific theme. The other section is the Pathway. As you can understand from its name, Otsimo Speech Therapy creates a pathway, a journey for your child's specific needs based on the results of the developmental test you took at the beginning…"
Overview of the Otsimo Speech Therapy app:
The app consists of 15+ engaging categories, including:

Safari Club
First Words
Basic Shapes 
Body Parts
Tongue Acrobatics
Rainbow Splash 
And more!

Uses voice and speech recognition technology to evaluate what's being said for accurate results, enhancing the speech therapy experience
With receptive, machine-learning technology, the app detects whether or not articulation and pronunciation are improving
Each speech exercise also has 200+ stickers to be collected, encouraging the individual to be more engaged with the speech therapy
Each speech exercise is followed by funny filters, with hats and masks as rewards, to make learning more fun
As part of certified professional therapy, the app uses video modeling that enables learning from peers through mimicking
The exercises involve repetition, which is a popular method of ABA speech therapy, which helps with the development of the person with speech impediments
The app is updated weekly with "exciting" new content and speech activities
Click here to learn more!