Chegg is a company that "strives to improve the overall return on investment in education by helping students learn more in less time and at a lower cost."  They have a couple of different apps to help students, one of them being Chegg Study.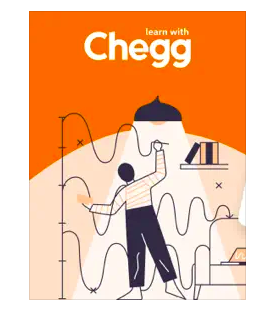 Chegg Study is an app that helps you get school help and personalized support for many courses—from homework to exam prep.  The app offers help for 80 subjects and hundreds of courses and flashcards.  Additionally, the app features millions of fully explained, step-by-step solutions for subjects including math, engineering, physics, chemistry, business, and more.
Overview of Chegg Study:
Get expert, 24/7 study help and support from expert tutors
Snap a photo of any homework question and submit it with the app's question scanner to the Chegg experts. You will get detailed answers in as little as 30 minutes
Video walkthroughs for thousands of homework solutions
Create and study your flashcards to help with school homework and coursework or search over 500+ million flashcards and flashcard sets for math, business, accounting, chemistry, physics, and calculus
Available for Android and iOS devices
Click here to learn more!