Every day, the Federal Aviation Administration's (FAA) Air Traffic Organization (ATO) provides service to more than 45,000 flights and 2.9 million airline passengers across more than 29 million square miles of airspace. And yet — commercial aviation is the only mode of transportation with no regulations allowing power wheelchair users to travel safely and with dignity seated in their own chair in an aircraft cabin. Until now.
Air4All is a new chair system that aims to make air travel accessible for everyone, including people who use power wheelchairs because of reduced mobility.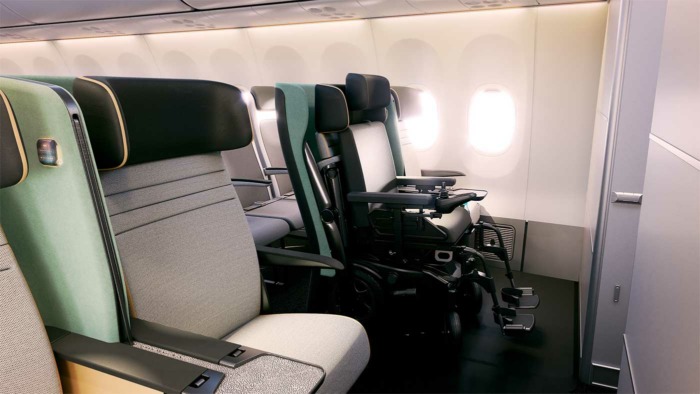 Solution for People with Disabilities to Fly
Airlines have been resistant to provide a space for wheelchairs in airplane cabins as this would result in a loss of seat count. But the Air4All system now delivers a solution for people with disabilities who have unique seating requirements.
This airplane seat concept enables power wheelchair users to remain in their own mobility devices for the whole journey, including on board, by converting a standard seat to an accommodation for a wheelchair restraint system.
The Air4All system is designed to convert front row seats and install a wheelchair guidance and locking system to the aircraft. It allows for up to two wheelchairs per row to travel on a single flight. The patented system is designed to be compatible with a wide range of airline seats and power wheelchair types.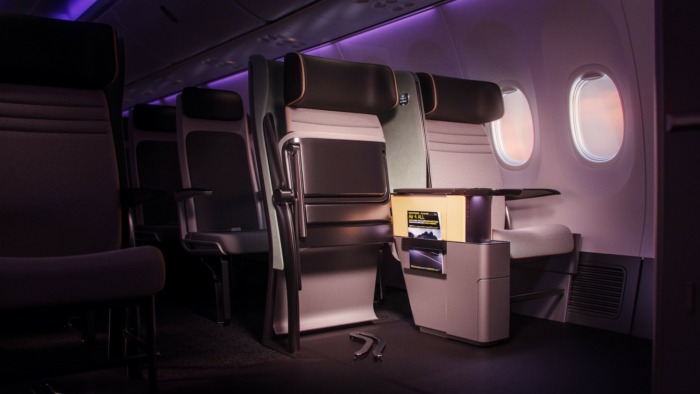 Working Together Toward Accessibility
Air4All is the first seat system developed jointly by a design agency, a certification body and with input from the disabled community. It also has support from a leading power wheelchair manufacturer and a subsidiary of a major airline.
Transport design specialist PriestmanGoode served as design lead in the Air4All consortium since 2019, working with Chris Wood MBE of Flying Disabled, EASA-approved design organization SWS Certification and wheelchair manufacturer Sunrise. And most recently, Delta's subsidiary, Delta Flight Products (CFP) has partnered with Air4All on the engineering development and manufacturing of the seat.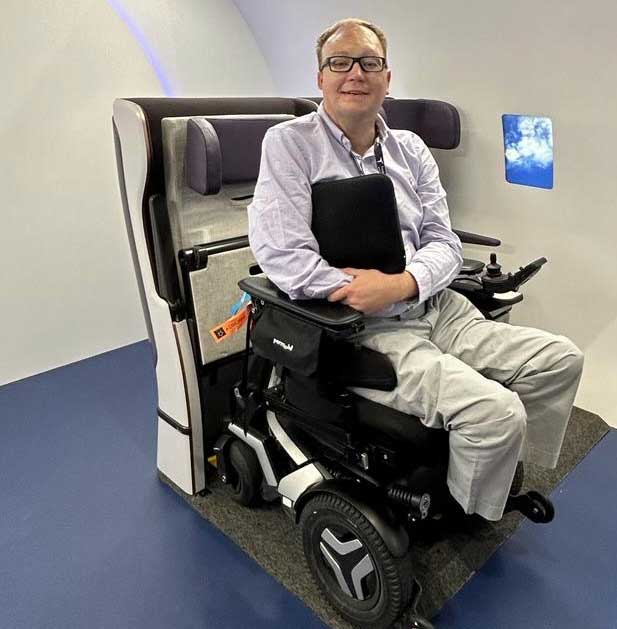 While initial designs focused on the Airbus A320 family and Boeing 737 series, the offering is expected to be expanded to widebody aircraft.
To learn more about Air4All, visit https://air4all.net/.
And to see a demo of the Air4All system, check out: