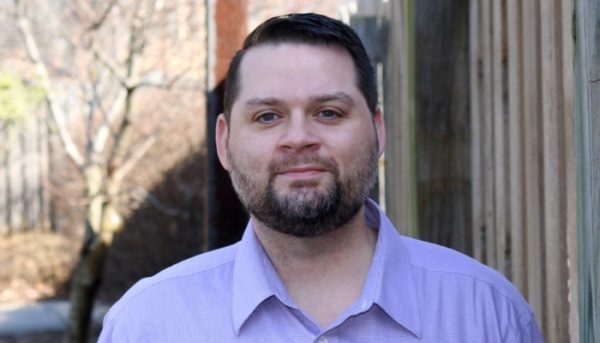 David Frye, ATP, CEAS
David worked in Middle Tennessee State University's Adaptive Technology Department supporting adaptive software and ergonomic devices. This client services and technical support position was a great fit to join us as an assistive technology specialist. David holds a bachelor's degree in psychology and has years of technical experience. As an assistive technology specialist, he works throughout the state of Indiana helping people with their technology needs. His mission is to equip, educate and support those interested in assistive technology.
It is important to him that everyone has equal access to the world and the independence to live the life they choose. He is great at troubleshooting, circumventing and finding solutions to problems. David's personal mission is "to always strive to be in a position to help his fellow American." When not at work, he enjoys video games, Frisbee Golf, stand-up comedy and art.