BINGO! In the U.S., this popular game of chance is played everywhere from charity events to church halls. And while bingo is a fun, social activity to play with family and friends, it can also be used as a learning tool.
SIGN-O is a bingo game CD-ROM designed for users to learn American Sign Language (ASL) or just to have fun using the signs you already know. You can play with a single category of words, like food or numbers, or play with all of the more than 3,000 signs.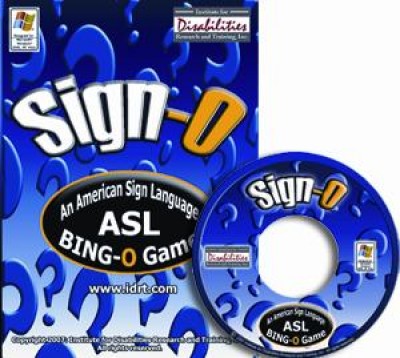 Playing is easy! When a sign appears on the screen, just click the English word on the gameboard that matches it. If you can match all the words in a row in any direction, you win!
Each gameboard contains 25 words to choose from. Categories include action, animals, body, clothing, colors and shapes, feelings, food, letters, numbers, religion and school.
PC System requirements: Windows 2000, XP, Vista; CD-ROM drive 16x; Pentium III, 600MHz (or equivalent); 683MB hard drive space. Learn more at: https://www.harriscomm.com/sign-o-asl-bingo-game-cd-rom.html.
The game was developed by the Institute for Disabilities Research and Training, Inc. (IDRT), an organization dedicated to improving the lives of people with disabilities, their families and service providers through research and development, training, technical assistance and advocacy.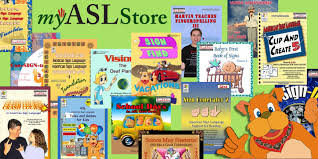 IDRT is a woman-owned small business, and one-third of the staff is deaf. Although the group's work benefits all people with disabilities, IDRT specializes in research and development efforts on behalf of children and adults who are deaf and hard of hearing. The staff has particular expertise in the development of ASL-accessible computer software and other assistive technology products.
Visit www.idrt.com for more information.