Device Demonstrations
Device demonstrations are available to people with disabilities and their families, as well as anyone who might be interested in how these devices work, including providers of education, health, and related services.
Device demonstrations help:
Increase understanding of the types of devices that can help with specific needs, such as talking on the telephone or reading mail
Improve knowledge of a device's features, and how those features differ from other devices that perform similar functions
Increase understanding of how a device(s) can help at work, in school, at home, and in your community
Examples of Devices Demos:
Communication
Computer Access
Daily Living
Hearing
Home Automation
Recreation
Learning and Cognition
Vision
Seniors
Equipment demonstrations are available both in-person and online using video conferencing technology.
Demonstration  Highlight
Meet Rebecca Ramsey, a client who received a demonstration of a screen magnifier. Hear about her experience with our device demonstration program.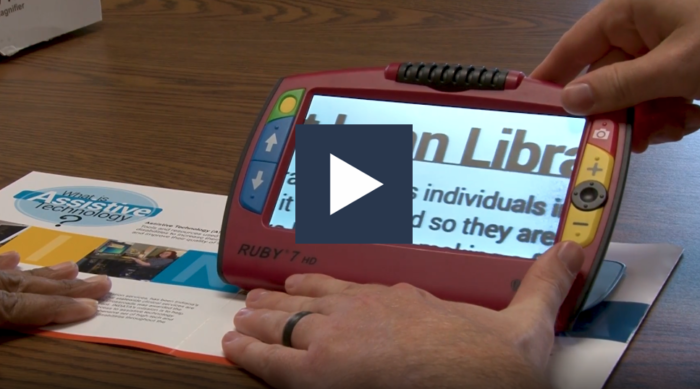 Contact Us
Contact 317-466-2013 or tech@eastersealscrossroads.org to schedule your device demonstration now.