The INDATA Project is Indiana's resource for accessibility and assistive technology topics and information.  Activate the following links to view our free downloadable PDF documents covering a variety of topics.
Assistive Technology Reference Guide
AT for Continuing Independent Living
AT for Transitioning from High School
AT for Transitioning from High School- Short Form
Accessible Gardening Tools and Tips
Accessible Telehealth Advice
Tools and Supports for Remote Learners
Must-Have Skills for Voice Assistants
Staying Safe and Secure Online
Dining Out with Vision Impairment
Zoom Meetings w/ Jaws
Microsoft Teams w/ Jaws
Ability Round Table
NoteTaking Apps and Tools 
Internet of Things (IoT) for all Abilities
Sanitizing Tips for Tech Devices
Ergonomic Tips for Working from Home
Mobile Apps for Everyday Living (2022)
Remote Supports for Independent Living (2022)
Job Accommodations in the Workplace (2022)
Assistive Technology for Hearing Impairments
Accessibility Guide For Hearing
iOS Built-in Accessibility Guide for Hearing
iOS Built-in Accessibility For Mobility
iOS Built-in Accessibility For Vision
iOS Built-in Accessibility For Math
Accessibility Guide for Note-taking
Accessibility Guide for Reading
Accessibility Guide for Vision
Accessibility Guide for Writing
Assistive Technology for Deaf-Blindness
Assistive Technology for Speech Impairments
Feel free to save and share them! We hope you enjoy them.
We are also interested in content you would like to see on this page! If you have suggestions, please email us at tech@eastersealscrossroads.org.
---
Assistive Technology Reference Guide
---
Assistive Technology for Continuing Independent Living
---
Assistive Technology and Transitioning from High School
---
Accessible Telehealth Advice
---
Tools and Supports for Remote Learners
---
Staying Safe and Secure Online
---
Must Have Skills for Voice Assistants
---
Dining Out with Vision Impairment
---
Zoom Meeting w/ Jaws
---
Microsoft Teams w/ Jaws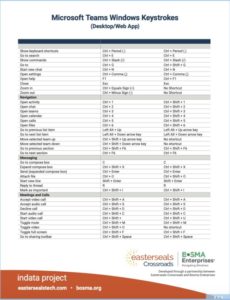 [/su_column] [/su_row]
---
Ability Round Table
---
NoteTaking Apps and Tools
---
Internet of Things (IoT) for all Abilities
---
Sanitizing Tips for Tech Devices
---
Ergonomic Tips for Working from Home
---
Mobile Apps for Everyday Living (2022)
_____________________________________________________________________________________
AT for Transition from High School- Short Form 
_____________________________________________________________________________________
AT for Accessible Gardening Tools and Tips 
_____________________________________________________________________________________
Remote Supports for Independent Living
_____________________________________________________________________________________
Job Accommodations in the Workplace
__________________________________________________________________________________
Assistive Technology for Hearing Impairments
Accessibility Guide for Hearing 
iOS Built-in Accessibility Guide for Hearing 
iOS Built-in Accessibility For Mobility
iOS Built-in Accessibility For Vision
Accessibility Guide for Math
Accessibility Guide for Note-taking
Accessibility Guide for Reading
Accessibility Guide for Vision
Assistive Technology for Deaf-Blindness