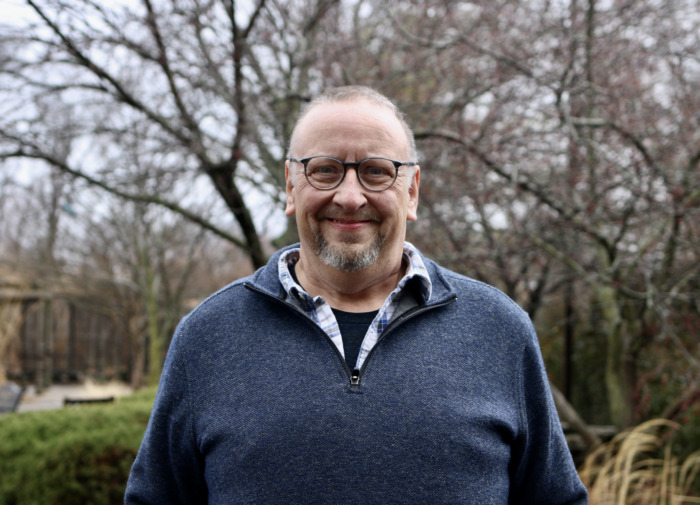 Brad Berggoetz
Brad Berggoetz is an Assistive Technology Technician working on the Mobility and Cognition Team.  His education includes a master's degree from Ball State University (Deaf and Hard of Hearing), a bachelor's degree from Indiana University (English Literature), an associate degree from Ivy Tech (PC Support) and a graduate certification in Instructional Systems Technology from Indiana University.
His professional career started as a teacher of deaf and hard of hearing students. He taught for eight years and after earning tenure, he decided to make a career change and returned to school and studied Information Technology. Upon completion of his Associates degree his 20-year IT career started. His most recent position was at Butler University where he served as the ADA Compliance Analyst and led the ADA Compliance Committee. Significant accomplishments while working at Butler included writing a grant focusing on methods for creating accessible mathematical equations and formulating a strategy to resolve a DOJ complaint against the university's inaccessible website. 
When not at work he enjoys reading graphic novels, historical literature (WW2) and science fiction. He has been married for 30 years to his wife Marla and is the proud father of four children and their significant others: Jordan (Aly), Marlia (Alijah), Lily and Jaden (Juliet).