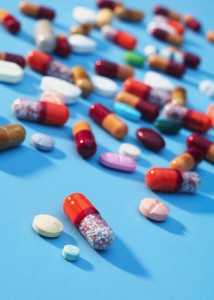 Do you constantly forget to take your medications on time? Do you forget if you've already taken your daily doses for the day? Do you have elderly parents/family members that you want to set a system up for to ensure they take their daily medications? Med-e-lert's Automatic Pill Dispenser helps to alleviate all these issues. This medication management system is effective and time efficient. If you are elderly or need help managing your medication schedule you can still maintain your independence with this dispenser. A caregiver or family member simply loads in the prescriptions to the assigned day and allots the proper amount of daily doses and you are set! Your medication schedule can be created and monitored that easily.
Med-e-lert Automatic Pill Dispenser is a fully automatic pill dispenser that is easy to set up and simple to use. The dispenser will have a loud ring and flashing light that will go off for 30 minutes or until the medication is taken. You can choose from three different ring tones and can adjust the volume level to fit your hearing. To stop the alarm and take your pills, simply pick up the Med-e-lert and tilt it over, dumping the pills into your hand. This ensures there is no way anyone forgets to take his or her medications.
The dispenser holds one week's supply of pills up to four times per day or the refill frequency will be dependent upon the number of daily doses. For example:
Twice a day doses will refill every 14 days
Three times a day doses will refill every 7 days
Four times a day doses will refill every 7 days.
The unit rotates after you take your medication and will not rotate until you do. For some reason if you do not hear the ring or see the flashing light, you will see the pill dispenser has not rotated to your next dose of medications. This is another added benefit reminding you to take your medicine.
You can choose if you want the containers to be transparent or a solid color. Med-e-lert comes with 28 compartments and each can hold up to 18 aspirin size pills. The compartment size is 20% larger than other automatic pill dispensers currently on the market. Each disc identifies the day of the week and the designated number of doses per day (1,2,3, or 4 doses per day.)
In addition to the rotating system, this piece is 'tamper proof.' This means that you are unable to take your medication before the time it is set to. This dispenser comes with a lockable key as well. All of these features help to remind people to take their medication and to stay on track of their doses.
For more information on the Med-e-lert Automatic Pill dispenser check it out here.