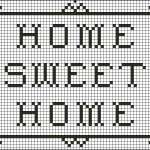 The Fair Housing Center of Central Indiana (FCHHI) announced earlier this spring their current project to help increase accessibility. The FCHHI partnered with Rebuilding Together Indianapolis, Back Home in Indiana Alliance, Servants at Work, CICOA, Easter Seals Crossroads, and accessABILITY.
This past year the National Fair Housing Alliance (NFHA) awarded the FHCCI $100,000 in private funds. This donation was aimed at helping to assist peoples with disabilities and people 55 years or older with conditions of aging. The objective is to make necessary changes to their homes/rental units that will help with increased accessibility. These changes help provide homeowners/renters with a sense of independence while navigating and enjoying their homes to their full potential.
This project launched this past spring, April 28, 2012. It was part of the Rebuilding Together Indianapolis' Game Day 2012 Event.  The project is intended to end in December of this year.
The FHCCI and its partners were thrilled to announce that they have awarded $123,000 to Community Development Block Grant (CDBG) funds to continue to increase accessibility modifications for Marion County residents. This is a wonderful contribution for Marion County residents with a disability or who have conditions of aging.
This project is expected to begin in January 2013 and has similar objectives as the NFHA Project. To see if you qualify for the Indy CDBG Project, the applicant must meet the following requirements:
Meet the definition of disability under the federal Fair Housing Act or be a person 55 years and older with conditions of aging
Be living on a low to moderate income according to HUD guidelines in Marion County (residents of Marion County exempted cities are currently not eligible for consideration under this project)
Be current with real estate taxes or have an agreement for payment of all delinquent real estate taxes if you own your home
There will be additional information coming soon.
If you know of someone who may benefit from the projects detailed above, please have them complete an application or complete an application on their behalf ASAP. As was mentioned earlier, the FHCCI and NFHA Project is intended to end in December 2012.
An application may be downloaded: CIAPP Application (English)   CIAPP Application (Spanish)