Writer: Tiffany Whisner, Coles Marketing Communications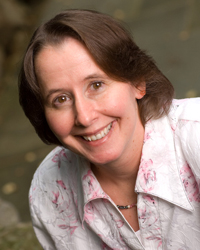 More than 25 years providing and managing assistive technology services. Presentations in 42 states and six foreign countries. Author of 22 publications. Inventor of more than 1,000 different assistive technology solutions for people with disabilities.
No wonder Dr. Therese Willkomm, Ph.D., ATP, is called "The MacGyver of Assistive Technology." Who would have guessed her inspiration would come from working on the farm with her dad.
Planting seeds of inspiration
"I spent summers helping my dad with his dairy route, and that included a lot of farm families," Dr. Willkomm said. "My dad also had a machine shop, and he could make anything you could imagine there. I worked side-by-side with my dad, learning about all kinds of different tools and materials and figuring out how to make things."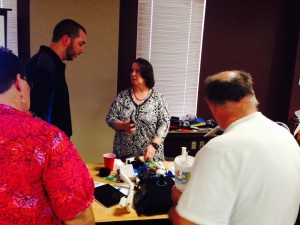 With her agricultural beginnings, Dr. Willkomm began working primarily with farm families, doing whatever needed to be done to offer assistive technology solutions for their challenges.
"I ended up doing lots of adaptations for farmers who experience upper and lower extremity impairments," she said. "I also worked on a variety of solutions to reduce trips and falls."
Committed to making a difference in the lives of others and helping people with disabilities, Dr. Willkomm went to college and received her Bachelor of Science in vocational rehabilitation from the University of Wisconsin-Stout in Menomonie, Wis. The university's vocational rehabilitation program is the largest undergraduate program of its kind in the U.S. It gave Dr. Willkomm the knowledge to prepare herself for a career in the human services field.
"I started constructing assistive technology solutions in the late 70s and early 80s in Wisconsin. I was working for an independent living center and started fabricating a lot of solutions for people with disabilities," she said. "And while I had been focusing my studies mostly on engineering courses, I decided to turn my vision to workplace accommodations for individuals with disabilities."
Breaking new ground … and boundaries
Dr. Willkomm graduated from Drake University in Des Moines, Iowa, with her Master of Science in vocational rehabilitation and job development/job placement, with an emphasis on rehabilitation engineering.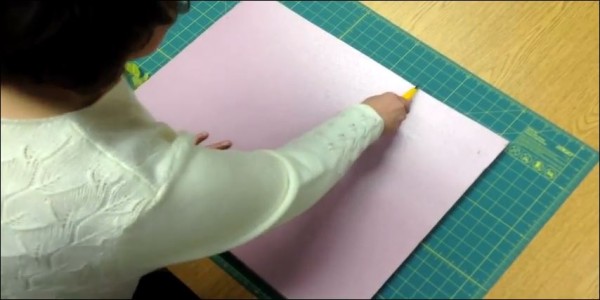 "I got to work with four of the best rehab engineers from the around the country and collaborate with them," she said. "I was able to apply my education back to where I had started — in the farming industry." Dr. Willkomm was excited and honored to then get involved with the Breaking New Ground (BNG) Resource Center at Purdue University and wrote the first book on agricultural tools and equipment for farmers and ranchers with disabilities at Purdue.
In 1979, a severely-disabled farmer contacted Purdue's Department of Agricultural and Biological Engineering and requested assistance on how to modify his tractor so he could continue farming. This led to the establishment of the Breaking New Ground (BNG) Resource Center, which has become internationally-recognized as a primary source of information on rehabilitation technology relating to agricultural worksites.
Dr. Willkomm was the first project coordinator of Breaking New Ground at Purdue, where she helped create numerous resources related to tractor hand controls, tractor lifts, prosthetic adaptations and assessment tools to help farm families affected by disabilities continue farming.
And as a means to more widely serve rural Indiana residents impacted by disabilities, the Resource Center established the Breaking New Ground Outreach Program. The program operates as part of Purdue's Cooperative Extension Service and has become a model of service for this traditionally underserved population.
In 1990, the Outreach Program became a part of the USDA AgrAbility program that supports similar projects in more than 20 states, including Indiana.
Dr. Willkomm's work only grew from there.
Taking her work on the road
"I started a farm program in Iowa and was able to receive several grants from Farm Bureau, Land O' Lakes, John Deere and one from the Dole Foundation," she said. The Dole Foundation for Employment of People with Disabilities was a non-profit organization established in 1984 by Kansas Senator Robert J. Dole.
This foundation offered companies and individuals with disabilities grants to help them become active, contributing members of society. Most of the grants funded programs that provided job training, placement and employment. The Dole Foundation, located in Washington D.C., began awarding grants in 1985 to promote employment opportunities for people with disabilities through an extensive selection process.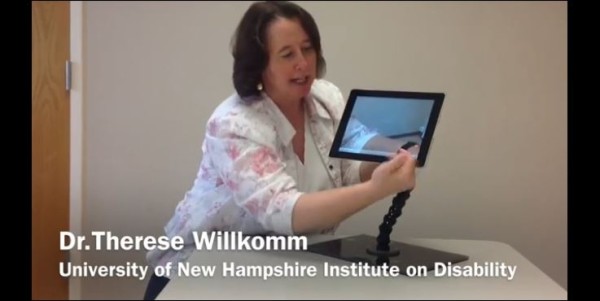 "With this grant, I traveled around the state of Iowa as a mobile rehab engineering unit, fabricating solutions for rural and farm families and using my tools and equipment to make what they needed," Dr. Willkomm said.
"I did that for many years and realized that many of the farmers I had worked with were acquiring secondary injuries from their disabilities, feelings of being isolated and difficulties getting around. I wanted to go back to school and get more education about rehabilitation engineering to help reduce potential secondary injuries." So she did — Dr. Willkomm received her doctorate in rehabilitation science and technology from the University of Pittsburgh.
"After I got my doctorate, I really began doing more and more design and fabrication of technology devices," she said.
Dr. Willkomm has been working in the field of assistive technology for more than 25 years, creating solutions for people with disabilities with home, school, work and recreational adaptations.
But it was her encounter with a group of kids that took her AT solutions in a different direction.
"If I had some duct tape, I could fix that."
"It was around 2000, and I was helping some kids at a school in New England make different adaptations," she said. "The students and teachers were so impressed with the solutions and what they could do with just a few items. One of the teachers asked me if I could come up with some kind of kit with the basic tools, such as specialty tape and scissors, and steps to recreate what we had been working on."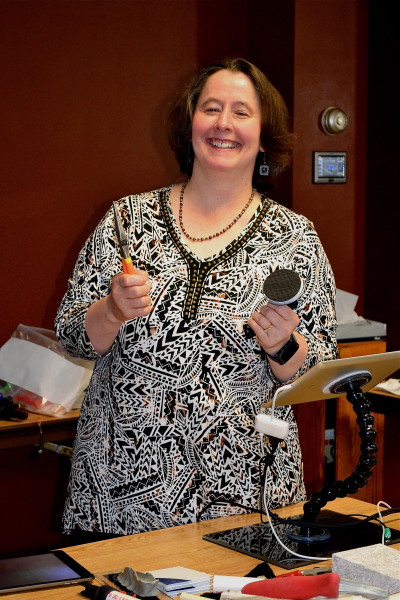 That led Dr. Willkomm to developing a small kit made up of her favorite materials to work with — kits that could be shared and used by others — giving her the moniker "The MacGyver of Assistive Technology," in reference to the well-known TV series about a secret agent who solves complex problems with everyday materials he finds at hand.
What are some of these items? A utility knife, pliers, scissors, a wire stripper, a mini blowtorch, an acrylic cutter and ratcheting PVC cutter, among others. They are all simple and readily-available tools along with PVC, acrylic, 10 specialty tapes, corrugated plastics, ridged and soft foam, Loc-Line and InstaMorph. And in 2005, she also wrote a book to go with the kit titled "Assistive Technology Solutions in Minutes: Make a Difference Today." This book contains more than 700 pictures and directions for creating solutions in minutes.
"People requested these kits and books, wanting to know how they could create adaptations fast and without spending a fortune," she said. "I'm inspired by urgency because people who have disabilities are tired of waiting for solutions or waiting for someone to come and provide assistance."
What's the traditional method for a person with a disability to acquire an adapted solution or technology? It's one that can take days, weeks, months — or even longer.
"A referral is made, people are put into a queue, and they have to be observed by a consultant who then writes up a report. Research is done, and recommendations are given. Then, you have to order a device or purchase it, take it out of its box, try to use it — and all this time to possibly find out the solution or equipment doesn't even work. Now what?"
She said AT has a huge failure rate, and more than 35% of devices will be abandoned. The actual technology is only part of the equation. How effectively will a person learn how to use the device? How will the device be maintained or repaired? This all influences the success of a device.
Low-cost solutions, high creative empowerment
Dr. Willkomm's sense of urgency to help people dealing with these difficulties along with the need for more low-cost adaptations motivated her to create and develop quick and easy solutions that can be made "on the fly" using everyday materials.
"There will always be a need for low-tech solutions in a high-tech world," she said. "Did you know 80 percent of assistive technology solutions used by people with disabilities cost less than $100? I want people to feel empowered to become spontaneous creative problem solvers and not to just sit back and wait for someone else to come up with a solution."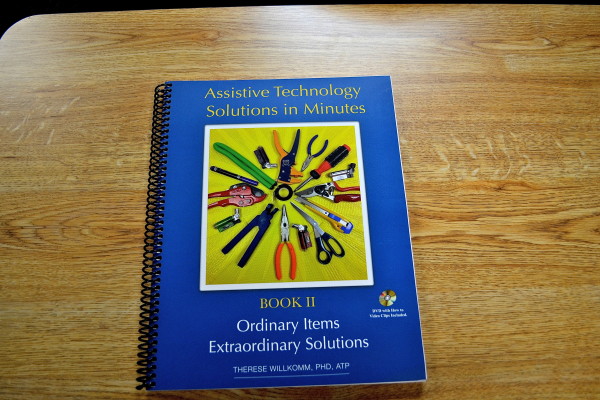 Dr. Willkomm came up with so many solutions that she recently wrote book two, "Assistive Technology Solutions in Minutes II: Ordinary Items, Extraordinary Solutions." It is filled with hundreds of color photographs of innovative fabrication techniques and step-by-step instructions for fabricating AT solutions for home, school, work and play. The second book picks up where the first book left off. It's focused on solutions that can be created in five minutes or less without using electricity, and most can be made for less than $5 in materials. It's geared toward service providers, family members and people with disabilities who want to make their own solutions.
Some examples are: 20 different uses for a flagpole bracket; 20 ways to adapt an iPad for physical, sensory or cognitive limitations; more than 30 solutions made with corrugated plastic; 10 amazing specialty tapes; and 20 incredible solutions made with a 17-inch padded industrial twist tie.
"I see things differently and often see them upside down, inside out and backwards," Dr. Willkomm said. "Usually what happens is I meet somebody having trouble doing a particular task or action, and I think 'Wow, what an interesting challenge!' I try to figure out a solution. I was at Home Depot, and all of a sudden I noticed an adjustable flagpole rack. I found I could do hundreds of things with it, turning it into a book holder, cup holder, iPad holder, fishing pole holder and mounting it onto a wheelchair."
Her creativity coupled with her expertise in engineering laid the groundwork for a whole new world opened up to people with disabilities, helping them overcome their challenges.
Sharing her devices and dreams
Dr. Willkomm is now the director of New Hampshire's State Assistive Technology Program with the Institute on Disability at the University of New Hampshire (UNH) and is an associate professor in the Department of Occupational Therapy.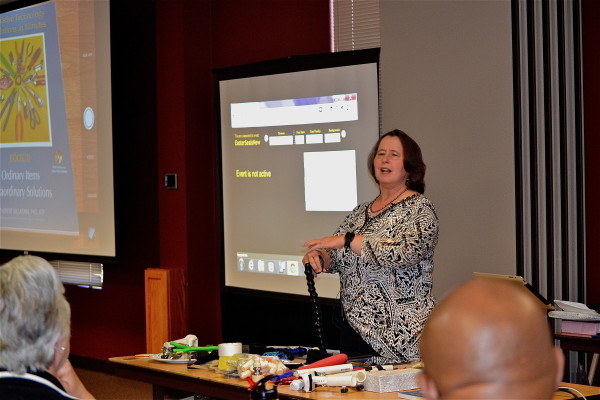 And she continues to make it a point to share her knowledge and creativity with others, including the INDATA Project at Easter Seals Crossroads.
Just last week, she led a full-day training workshop at INDATA, and she wanted to share 80 new solutions she had designed from her newest book out last year, "Assistive Technology Solutions in Minutes II: Ordinary Items, Extraordinary Solutions." There wasn't an empty seat in the room.
"I wanted to share about a wonderful alternative to 3D printing, new specialty tapes, new uses for recycled corrugated plastic signs, and more," Dr. Willkomm said. What else was highlighted in the training session? How to create a light table for children with low vision, plus a dog treat dispenser for someone in a wheelchair. There's new mounting and technology solutions, like a hands-free sandwich holder. The book also includes an entire chapter on 50 ways to adapt the iPad and iDevices.
"For me, assistive technology has made a profound impact on my own life." Due to dyslexia, Dr. Willkomm struggled taking tests in high school and was discouraged from going to college. But when her English teacher attended a professional development workshop discussing how students with learning disabilities could go to college with the right tools and resources, it became the catalyst she needed to pursue her dreams.
"I listened to all my books on tape and took all my tests orally, and I graduated summa cum laude," she said. "I used assistive technology in a major way in my own life, and that inspired me to help others get the technology they need. People often don't have the money to buy lots of high-priced equipment, so I want to show them how to repurpose materials and create their own solutions."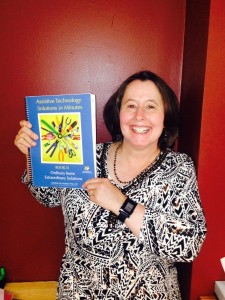 And Dr. Willkomm will continue to help — she's even got a third book on the way.
"Assistive technology helps people with disabilities maintain their health, safety and independence at home and in the community," she said. "It helps students get their education, go on to higher learning and be successful. It helps create employment opportunities and makes it possible to have a fruitful career. It levels the playing field and helps empower people with disabilities to do and achieve more than they ever thought possible."