First thing's first…
Happy St. Patrick's Day! ♣
It is a beautiful day here in Indianapolis.  The birds are singing and the winter ground has thawed just in time for St. Patrick's Day!  You know what that means, right?  It's warm enough to lay marshmallow Lucky Charms on the grass as bait for a leprechaun!  I remember setting small green traps when I was a child and waiting patiently, hoping to meet a leprechaun who may lead me to a pot of gold.  Alas, I never met a leprechaun nor did I find a pot of gold, but I still believe in magic.
Last week, actor Robert Downey Jr. (RDJ) who plays Iron Man in the "Iron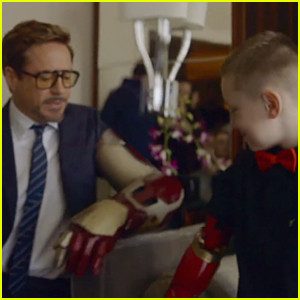 Man" and "Avengers" movies, partnered with a maker of bionic limbs to give one lucky 7-year-old a new arm.  The 7-year-old, Alex, who loves superheroes, was born with a partially developed right arm.  To give Alex a new arm, RDJ partnered with Albert Manero, "a Fulbright scholar and doctoral student in mechanical engineering at the University of Central Florida who builds and donates low-cost 3D-printed bionic limbs to kids around the world through his volunteer group Limbitless Solutions."
To see the video of RDJ presenting Alex his new arm, click here.
Limbitless Solutions is a growing engineering community devoted to "changing lives through the innovation of new bionic arm designs and development of a worldwide network of makers and thinkers."  This volunteer organization's mission is to create a world without limits, where everyone has access to the tools necessary to manufacture simple, affordable, and accessible solutions through open source design and 3D printing.
The arm given to Alex that was developed by Limbitless Solutions cost around $350 in materials to make.  This is tremendously cheaper than the $40,000 it traditionally costs to make such limbs.
One of the greatest benefits behind this arm is that all of the components to create the arm (aside from the 3D printer) can be purchased on Amazon.com.  From the motors, to the circuit board, to the EMG sensors: everything that makes up the working components of the arm can be found on Amazon from anywhere in the world, making this project possible for anyone with access to a high-quality 3D printer.
To learn more, visit the Limbitless Solutions website.