For individuals with limited hand and arm mobility, operating a standard computer mouse and keyboard proves to be quite the challenge.  Fortunately, there are many assistive devices available to help said individuals operate their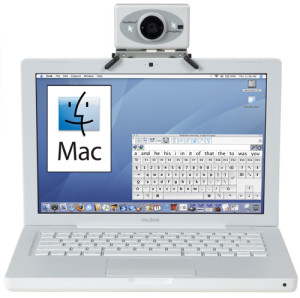 computer or alternative and augmentative communication device.  One example of these available technologies is the HeadMouse Extreme.
The HeadMouse Extreme replaces the standard computer mouse by translating the natural movements of a user's head into directly proportional movements of the mouse pointer.  In other words, as the user moves his or her head, the mouse pointer on the screen also moves.  According to Origin Instruments, "The HeadMouse has a wireless optical sensor which tracks a tiny disposable target that is worn by the user in a convenient location on their forehead, glasses, hat, etc."
One of the greatest features of this alternative mouse is that it requires no additional special software.  It connects to the computer or AAC device through a USB port and operates using standard mouse drivers.
Benefits of using the HeadMouse Extreme:
No extra power adapters to keep up with or concern for keeping components charged.  The HeadMouse is powered through the USB connection.
Simple installation with only one step: connect the HeadMouse Extreme to a USB port.
Connectivity support for both wired and wireless adaptive switches with integrated switch interface.
Uninterrupted operations, even in varied lighting conditions.
Support for a variety of platforms including computers, AAC devices, and other devices that support a USB mouse.
HeadMouse Extreme package includes:
HeadMouse Extreme
Mounting Bracket for notebook computers
Dual-lock mounting kit (used to attach HeadMouse to a monitor)
Right-angle 6-foot and straight 3-foot USB cables
50 target dots
2-year limited warranty
To learn more on the HeadMouse Extreme, click here.
Click here to view the HeadMouse Extreme User Guide.