A recent Indiegogo campaign has launched, introducing the world to its first "thought catcher" coined the MYLE TAP.  MYLE TAP is a touch-activated wearable voice recorder that helps users launch applications and take notes without having to touch one's smartphone.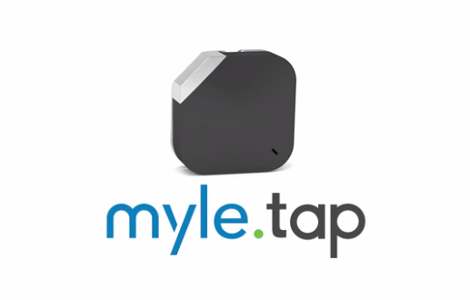 In order to capture, users simply tap their wearable MYLE TAP voice recorder to instantly capture their thoughts as audio notes.  Once the notes are captured, they are automatically synced and conveniently converted to text and assigned by applications with the MYLE App whenever their phone is connected via Bluetooth.  Further, the MYLE App turns assigned notes into actions: To-do list, Counted Calories, Time Tracking, Evernote, Calendar, Slack, Twitter and many more!
More tasks one can accomplish with MYLE TAP:
Budget Tracking: stay on top and control your spending by keeping track of payments via MYLE.
Health Monitoring: MYLE will remind users to take medicine, will track blood pressure/disease symptoms, and more.
Shopping Lists: "Don't forget to buy milk"–users may simply tap and say a desired item.  Once it's said, it's already in their shopping list in the Grocery section of the MYLE App.
Internet of Things: Users can use their voices to connect and control the Internet of Things devices and systems, such as NEST and more!
Instant Messaging:  Users can use their voice to send text messages instantly to their friends via MYLE.
To learn more about MYLE TAP, be sure to visit MYLE TAP's homepage or its page on Indiegogo!