Completing daily tasks, (e.g. eating, writing, brushing teeth, etc.,) are often challenging for individuals with limited to no grip strength, such as those with arthritis, muscular dystrophy, cerebral palsy and more.  Fortunately, there are resources available to help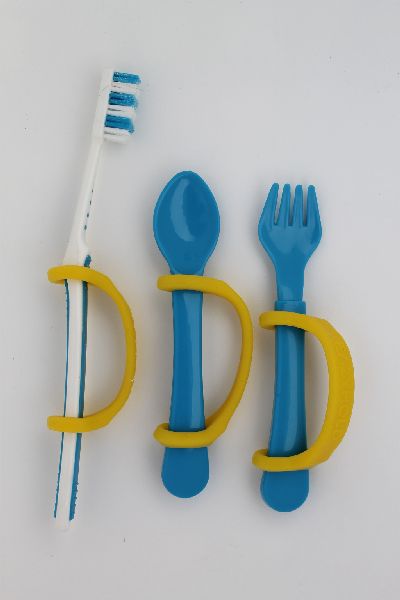 said individuals complete their daily tasks independently!  One resource available is the EazyHold assistive grip straps.
According to the EazyHold website, "EazyHold is a simple but innovative grip assist strap that easily attaches to tools, toys, utensils and more!"  The straps are made of soft, flexible food-grade silicone, and are latex free.  Upon browsing the company's site, you'll notice 11 options available to choose from, depending on each individual's needs.
Options available from EazyHold:
Click here to learn more about EazyHold grip straps.