With so many smart home devices and central hubs for these devices, it may be hard to narrow down what works best for you.  Even though it is only in the midst of its fundraising campaign on Indiegogo, the Branto Orb already seems like a promising option.  So what exactly is Branto and what sets it apart from other smart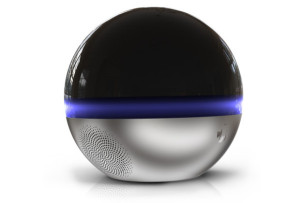 devices?
Well, according to its website, Branto is "your home's mind and soul.  Now your home can feel, speak, entertain and protect you."  This compact, sleek Branto Orb keeps you connected to your home wherever you go.  It is an all-in-one:
Security system
Home media station
Smart house controller
Branto is a Security System and more:
Branto operates as a home security system, notifying you of any suspicious movement or noise in your home.  With its 360º HD camera, it can take pictures and videos and send them to you instantly.  Branto also features:
Night vision: providing you clear pictures and video day or night.
Self-powered with built-in cellular internet: works even if there is a power/internet outage.
Motion sensors can detect any trespasser.
Microphone can easily detect noises such as glass shattering.
"Home is always near."
With Branto's HD 360º Wi-Fi camera, you always have access to your home which can provide peace of mind anytime.  With its built-in speakers and microphones, you can always see, hear and talk to someone in your home.
Control your appliances
With Branto, searching for remotes is a thing of the past.  It gives you total control over your television, climate control, and other home devices.  Whether you're home or on the other side of the world, you can easily manage all of your home appliances through your smartphone.
The Branto Orb already supports the control of:
Philips Hue and Belkin WeMo lightbulbs
Belkin power sockets and WeMo switches
Nest Protect and smart thermostats
FirstAlert water and gas detectors
Coming soon: it will seamlessly work with any existing device that supports ZigBee, Wi-Fi and Bluetooth!
As previously stated, Branto is currently in the middle of its fundraising campaign.  And according to their Indiegogo page, the company plans to begin shipping the product this December.